Monday, February 4, 2019 / by Vanessa Saunders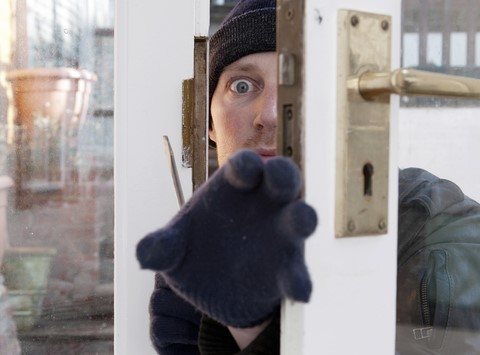 Last Friday, a Long Island man found a burglar trying to break into his house, which was on the market in Great Neck, Long Island. The owner listed the property for sale and held open houses to sell it. Unfortunately, one of the people reading about the open house wasn't interested in it as a buyer. He wanted to burglarize the place. A confrontation between the home owner and the burglar lead to a fight Friday, and the home owner wound up with lacerations on his arm and a broken kneecap.
We have discussed public open houses here before. We never encourage them, hold them infrequently and only after a seller requests one. Our opinion is that most attendees at an open house are mostly nosy neighbors, or buyers without agents representing them and probably don't know the neighborhood, don't have a lender's pre-approval, and will at best be a waste of a perfectly good Sunday afternoon.
Some real estate sales agents LOVE to hold open houses. Why? Because attendees are nosy neighbors who may be considering selling their home and are potential listing clients, or because they may be buyers without agents, who are potential buyer clients. For those agents, it's a perfectly good use of a Sunday afternoon.
But for home owners, open houses have a dark side. They can attract criminals like the one last Friday who use information gained from the open house advertisement to size up a potential crime target. We are not alone in this opinion against open houses. Nassau Police suggested to news media after the incident that homeowners should view open houses with caution, and protect homes when they are for sale. "Real estate has open houses. It's hard. You're inviting strangers into your home… I have security cameras on my house now, they are inexpensive, that's a recommendation," said Det. Vincent Garcia of the Nassau County Police.
The fact is, public open houses are no longer a significant part of marketing a real estate listing. Far more important (and successful) is having a great website for the house that reaches potential buyers world-wide, with lots of professional photos, a visual tour, a lock box on the front door, a yard sign, and wide open availability for viewings by REALTORS® and their clients.
Regarding the incident on Long Island last week, the burglar was captured by Long Island police. He appeared in court, and is being held on $75,000 bail. The home owner is scheduled for surgery.

he house hasn't sold.
---