Friday, June 12, 2020 / by Vanessa Saunders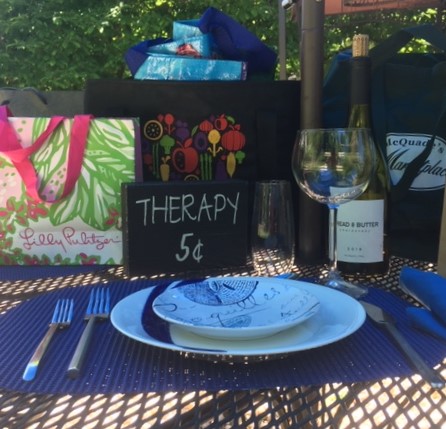 By Vanessa Saunders, MBA, MIMC , Broker Owner, Global Property Systems Real Estate.
Phase Two for the Hudson Valley's re-emergence from the Covid shutdown has commenced. (Blow the herald of heavenly trumpets I can finally go have fun.) But what fun is awaiting Hudson Valley residents? First of all, realize that social distancing is still in effect. Wear your mask, keep your distance, wash your hands and stay home if you feel sick. Store staff will have more to do: work behind the Plexiglas, use the hand wash and wear gloves if handling food.
You can get retail therapy. Sort of.
For the first time since the lock-down began, you can shop INSIDE any retail store. You may still encounter "One Goes In When One Comes Out" standing in line as store occupancy is capped at 50%. Malls are out however, unless the store you're visiting has access from the parking lot. Still, retail therapy is retail therapy.
You can get a haircut. At last.
Finally we don't have to pretend we're the Chewbacca family when we go for groceries. Cuts, colors, styling and blow-outs are back. But nails, shaving and waxing are still out, as well as, oddly enough, eyebrows. And see if you can hold off on that new tattoo for just a little while longer.
You can dine Alfresco!
Outdoor dining at restaurants is back, but you may have the limited-occupancy-wait for a table. Occupancy tops out at 50%, and table density is reduced to six feet apart.
You can worship with more people.
Occupancy for all houses of worship has been raised to 25% of normal capacity.
You can go house shopping! (Or do business in an office.)
We're especially chuffed about this one, for obvious reasons. The usual social distancing rules are required for face-to-face meetings. Real estate agents can show only vacant properties to clients, and current owners cannot be in the house for a showing. Replace or clean and disinfect gloves after every showing (as applicable). Clean and disinfect high-touch surfaces (e.g. handrails, door knobs etc.) before or after every showing. For Realtors still holding open houses, only one party is allowed inside at a time, and agents should schedule visitors such that they don't end up congregating before or after touring.
You may be able to go back to the office.
Assuming you still have a job there, business offices can start to re-open and bring back workers up to 50% of the maximum occupancy for a particular area and with social distancing of six feet, etcetera.
You can graduate.
In-person graduation events of up to 150 attendees can be held. Outdoors when possible.
You can go to a farmers' market.
Believe it or not, many farm stands in New York state have been open during shutdown, as well as markets in New York City. Click for a list of outstate farm stands you can visit this weekend.
http://www.nyfarmersmarket.com/markets-in-operation-during-the-covid-19-pandemic/
So get going!
---