Thursday, November 16, 2017 / by Vanessa Saunders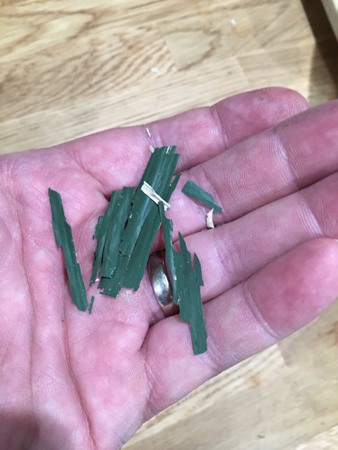 In this four-part series, we will look at some of the problems buyers may expect to find when they decide to buy an older home.
#4. Lead paint
In 1978, the Environmental Protection Agency banned the use of lead in the manufacture of paint. Up until then, paint companies regularly added lead to house paint to speed up drying, increase durability, maintain a fresh appearance, and resist moisture that causes corrosion.
The reason for the ban was that the lead in paint was leaching into the environment in the form of paint dust and chips. Stories filled the news about children in low income housing eating chips of leaded paint that had peeled away from walls and window sills. The paint tasted sweet but caused nervous system damage, stunted growth, caused kidney damage, and delayed development.
Older homes, as well as homes built prior to 1978 but less than fifty years old, may have lead paint. It is not easy to recognize, and still poses a threat even if painted over. It is a good idea for owners of older homes to check for the presence of lead paint, preferrably before they buy.
Federal law requires that before going under a contract to buy a house built prior to 1978, buyers must receive the following from the homeseller:
An EPA-approved information pamphlet on identifying and controlling lead-based paint hazards titled Protect Your Family From Lead In Your Home (PDF).
Any known information concerning the presence of lead-based paint or lead-based paint hazards in the home or building.
For multi-unit buildings, this requirement includes records and reports concerning common areas and other units when such information was obtained as a result of a building-wide evaluation.
An attachment to the contract, or language inserted in the contract, that includes a "Lead Warning Statement" and confirms that the seller has complied with all notification requirements.
Sample Seller's Disclosure of Information (PDF)
A 10-day period to conduct a paint inspection or risk assessment for lead-based paint or lead-based paint hazards. Parties may mutually agree, in writing, to lengthen or shorten the time period for inspection. Homebuyers may waive this inspection opportunity. If you have a concern about possible lead-based paint, then get a lead inspection from a certified inspector before buying.
Home owners who don't know if lead paint is present in their home can hire a lead abatement company to conduct an inspection of the property. New York home owners can find lead abatement firms in their area by going to the EPA's own
Lead Abatement Services locator
.
---