Thursday, April 25, 2019 / by Vanessa Saunders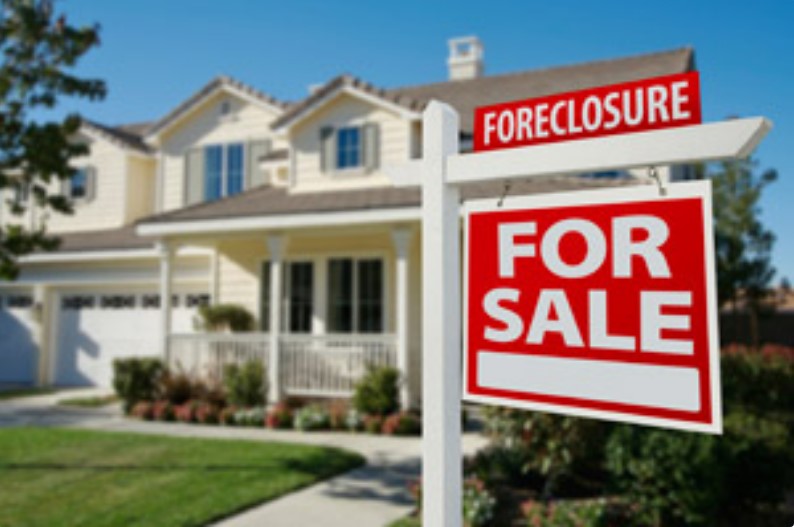 Buying foreclosure homes as an investment is a great way to get a house on the cheap. But is it always a good idea to invest in someone else's problem? What are the risks? If you're up for it, you'll need an iron stomach to deal with the process, and the surprises along the way.
A foreclosure property is a home that has been repossessed by a lender because the owners failed to keep up with their mortgage payments. Missing three consecutive payments triggers a lender to record a notice of default against the property. If the owner fails to pay, a trustee sale is held and the property is sold to the highest bidder.
Homes may be for sale in various states of foreclosure. For example, pre-foreclosure is a period when the owner has fallen behind on payments, but the lender has not actually taken the home from the owner. Homes sold at this point often go through the short sale process, where the lender agrees to accept an amount of money from the buyer that is less than what the current owner owes on the mortgage.
A judicial foreclosure action one in which a mortgage, a trustee or another lein holder on a property asks for a court-supervised sale of a house to cover the unpaid balance of a delinquent debt. A non-judicial foreclosure is selling a property under a power of sale in a mortgage or deed of trust that is in default. In this kind of foreclosure, the lender is unable to obtain a deficiency judgement (a demand for payment of the unpaid balance of the mortgage).
The attraction of buying a home at auction is getting a house at a discount, sometimes a significant one. It can be as much as a 15% discount to market prices for nearby homes. For an investor with little up front cash, U.S. Housing and Urban Development (HUD) foreclosures can be had at bargain basement prices - sometimes for as little as $100 down. The down payments vary depending on whether the property is eligible for FHA financing. If not, they can still be purchased at a discount. Payments range from 5 to 20 percent.
Risky Business
So what's the potential down side to buying a foreclosure? In truth, there are several substantial risks. The first is that buyers are usually not allowed to inspect the property. The house is empty, the doors are locked and buyers are basically getting a "pig in a poke." Even if you can get to hire an inspector to take a look around, the property is still sold "as is." Any repairs, damage or refurbishments needed to make the property livable are up to the "winning" buyer.
Problems are more likely to pop up in foreclosure homes, because a frustrated previous owner may have stripped valuable elements (fixtures like chandeliers, copper wire, even plumbing), or they just beat it up because they were angry at the bank for kicking them out. The simple fact that foreclosure homes are un-occupied can lead to problems. Houses are like plants - if not properly cared for, they can deteriorate. A building left on its own for too long can develop leaks that aren't addressed, burst pipes, rodent and insect damage and mold are typical.
Foreclosure owners typically have had major financial problems. If the owner wa in financial distress, it is likely that regular maintenance and work haven't been completed.
Hedging Your Bets
To reduce some of the dangers in buying a foreclosure, see if you can have the property inspected. While most of the time the answer will be a firm "No," it is not always the case. Check with your REALTOR® or the seller about hiring an inspector.
If you can't inspect the property, research its history. Publicly available records at the clerk's office can disclose when the property was last sold, and how long the current owner had possession. Check to see if any building permits were drawn up and what was done. You may get lucky and see a new boiler was put in a few years ago. Or you may find a lot of building permits and none completed, a sign that things may still need work.
You can always perform a "drive by," inspection. The state of the yard, any out-buildings and sheds can give you an idea of a property's condition. You can also probably peek in a window or two and get an idea of what's gone on in the house.
You can also knock on some of the neighbor's doors and ask what they know about the previous owners, how long they lived in the house and if they took care of it.
Working with a REALTOR® experienced in selling distressed property may help you avoid some of the potential pitfalls of buying foreclosures. I carry a special Certified Distressed Property Expert (C.D.P.E) designation, which means I have specialized training in buying foreclosures and selling "distressed" properties.
So You Wanna Buy a Foreclosure Home?
Before you leap into the foreclosure market, consider if you are in a good position to take the risk, and if the reward will be worth it. Many people in the foreclosure market have a sizable amount of cash they can use to quickly make an offer. Even if you can get financing for a foreclosure, can you get it quickly enough to compete with cash buyers? Investors with deeper pockets often are better candidates in the foreclosure game.
You'll also need some ready cash to bring the house up to code and make it competitive with other properties in the area if you intend to "flip" it. Should you discover an expensive surprise inside, such as finding all the copper plumbing in the basement has been stripped and repairs will run around $15,000 to replace, you'll need to be able to handle it.

The best first step will be to find a qualified REALTOR® willing to help you through. Contact the Global Property Systems team first, to get started in buying distressed properties.
---