Wednesday, May 16, 2018 / by Vanessa Saunders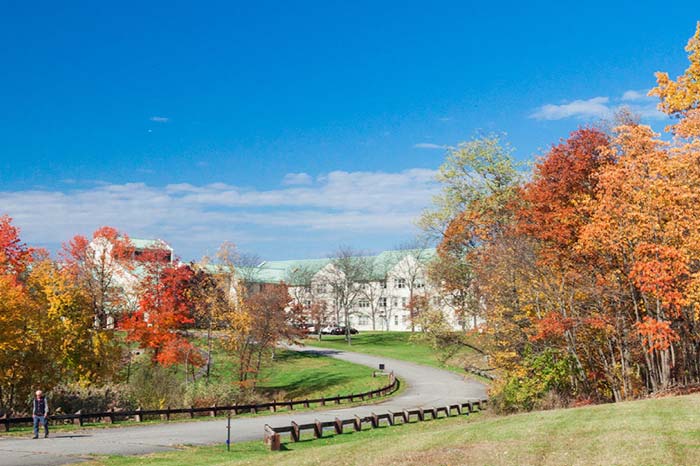 One of the reasons Westchester is popular house-hunting grounds for foreign corporate executives relocating to New York is the variety of private secondary school choices available. Not only do families have a wide variety of schools to choose from, but there are five internationally focused schools offering primary and secondary school options. Speaking from personal experience as a corporate relocator who moved to America in the 1990's with a junior high school-aged daughter in tow, it is quite a relief for both the parent and student to find a familiar educational system in their new country. Americans have no idea how differently secondary school education is conducted in other countries.
Lyceum Kennedy French American School Lyceum Kennedy provides a fully bilingual education to students from nursery to 12th grade in a multicultural environment, with campuses in Ardsley and Manhattan. It follows National French education guidelines and is accredited by the French Ministry of Education (l'homologation). It is also registered by the New York State Board of Regents and follows the New York State educational requirements for all grade levels. It offers its students in 11th and 12th grades an international track with the International Baccalaureate Diploma Programme. The IB is an exam recognized by universities around the world. Lyceum Kennedy is part of the international system of French schools, which represents 500 schools in 137 countries around the world. https://lyceumkennedy.org/
The French American School of New York
provides an international, independent, coeducational day school education to approximately 800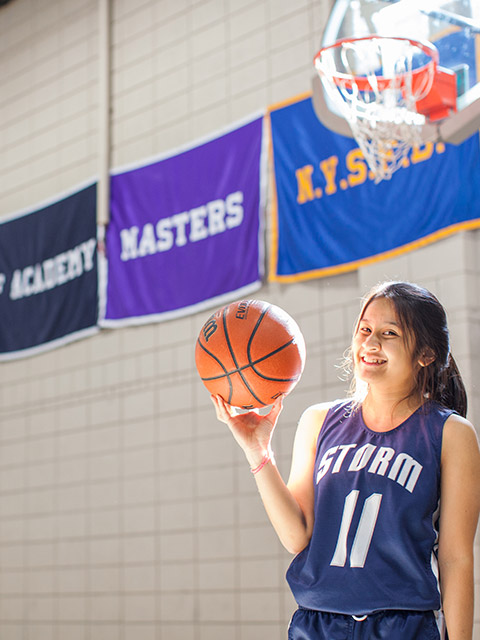 students in Nursery (3 years old) through Grade 12 at three separate campuses in Westchester: its pre-school is located in Scarsdale, the lower school campus is in Larchmont and its Upper School is located in Mamaroneck. It is the only school in the New York metropolitan area to be accredited to offer both the International Baccalaureate and the French Baccalaureate. All students also graduate with a New York State high school diploma. Its curriculum is taught through a bilingual immersion program. The school emphasizes strong arts, music, athletics programs, a community service program, national and international educational trips, and many clubs. https://www.fasny.org/about/the-school
The German International School New York (GIS) is an independent, bilingual, college-preparatory day school for children in pre-kindergarten through twelfth grade. GIS welcomes families of every nationality with an interest in German language and German, Austrian and Swiss cultures. GIS confers both the NY State High School Diploma and the German International Abitur (Deutsche Internationale Abitur, or DIA) on its graduates. GIS is part of a network of over 140 German schools around the world providing an academically outstanding bilingual education. Its campus is in White Plains, and it had 400 students enrolled for its 2017-2018 school year. It is accredited with the New York State Association of Independent Schools; Permanent Conference of the Dept of Education of the Federal Republic of Germany; New York State Department of Education. The German International School offers after school programs with classes, clubs and activiies, as well homework supervision and child care.
The Keio Academy of New York is a private, co-educational, independent secondary school which is accredited by the New York State Board of Regents and registered by the New York State Education Department. Keio Academy of New York is also authorized by the Ministry of Education, Culture, Sports, Science, and Technology in Japan as an overseas educational institution. It is the only overseas operation affiliated with Keio University. Keio Academy's campus is located in Purchase, NY. It had 353 students in grades 9-12 enrolled for the 2017 school year, and the average class size is 19 students. All of its graduating seniors in the class of 2017 went on to attend Keio University in Tokyo, Japan.
The EF Academy provides secondary school students a British spin on international education, describing their curriculum as "Oxfordian." EF's campus in the United States is located in Mt. Pleasant, NY. It has sister schools in Oxford and Torbay in the United Kingdom. The school offers three levels of education, based on the age and needs of the student. The IGCSE certificate program for students age 14-16 provides excellent preparation for the A-Level or International Baccalaureate diploma program and is recognized by universities and employers worldwide. For students age 16-19, the International Baccalaureate® Diploma is a world-renowned qualification for students who seek a broad and challenging curriculum that helps them develop all the skills needed for success in earning a college or university degree. Students will also receive an American High School Diploma. 13-19 year old students may also opt to study for an American High School Diploma, to gain admission to a college or university in North America. The school has 800 students and 115 members of faculty and staff.
---