Monday, May 6, 2019 / by Vanessa Saunders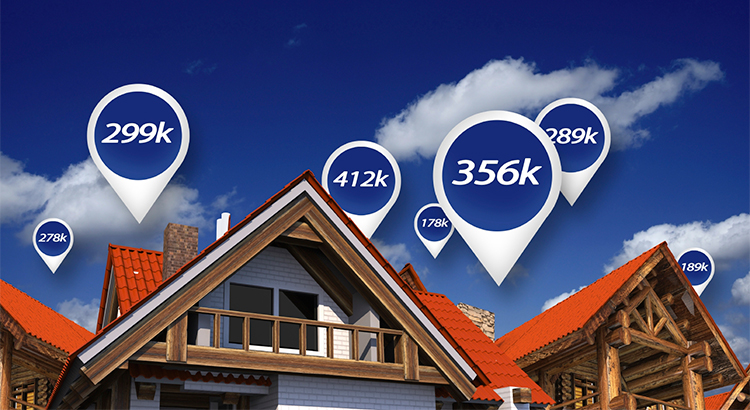 Two positive trends have started to emerge that impact the 2019 Spring Housing Market. Mortgage interest rates for a 30-year fixed rate loan have dropped to new lows, right as reports show that wages have increased at their highest rate in decades!
These two factors have helped keep housing affordable despite low supply of houses for sale driving up prices. First American's Chief Economist, Mark Fleming, explains the impact,
"Ongoing supply shortages remain the main driver of the performance gap as the housing market continues to face an inventory impasse – you can't buy what's not for sale.
However, an unexpected affordability surge, driven primarily by lower-than-anticipated mortgage rates, rising wages and favorable demographics, has boosted housing demand."
So how's the spring selling season hitting the Hudson Valley real estate market? The short answer, according to a recent report by the Hudson Gateway Multiple Listing Service, it's a bit better than the same quarter last year. The report used
data
from May 6, 2019 to show that there are more homes on the market than last year. Single-family-home inventory in the end of March in Westchester and Rockland increased by 5.9% and 5.1%, respectively, compared to the same period last year, according to the report. Ron Garafalo, president of the Hudson Gateway Association of REALTORS®, was quoted in the Lower Hudson Valley
Journal News
last week saying, "Our inventory has started increasing. But I think we still need more homes for sale. The current supply of homes is still lower than the ideal level to achieve a balanced market."
Single family home prices are down in Westchester by 1.2%, the report stated. The median price (half the houses fall below and half above that price point) in Westchester was $604,900. Home prices in Rockland on the other hand increased by 2.3% over last year to a median price of 445,000.
Historically, inventory remains historically low. In 2009, when homes stopped selling during the recession, there was more than 10 months supply of single-family-home inventory in Westchester. Today the market has five months of supply. In general, six months of supply is considered a balanced market.
Surprisingly, two opposite categories of homes are currently depressed even in the spring market. Luxury home sales in the high end market are being slowed by the SALT tax deduction cap. New federal rules capped the amount of state and local taxes (SALT) that taxpayers can deduct on their federal returns at $10,000 annually. The lower end of the housing market in the Hudson Valley continues to be impacted by a lack of inventory. Median sale prices in Rockland, Westchester and Putnam have continued to climb, indicating that home sales will be in demand and bidding wars frequently ending with higher closing prices.
---