Tuesday, October 15, 2019 / by Vanessa Saunders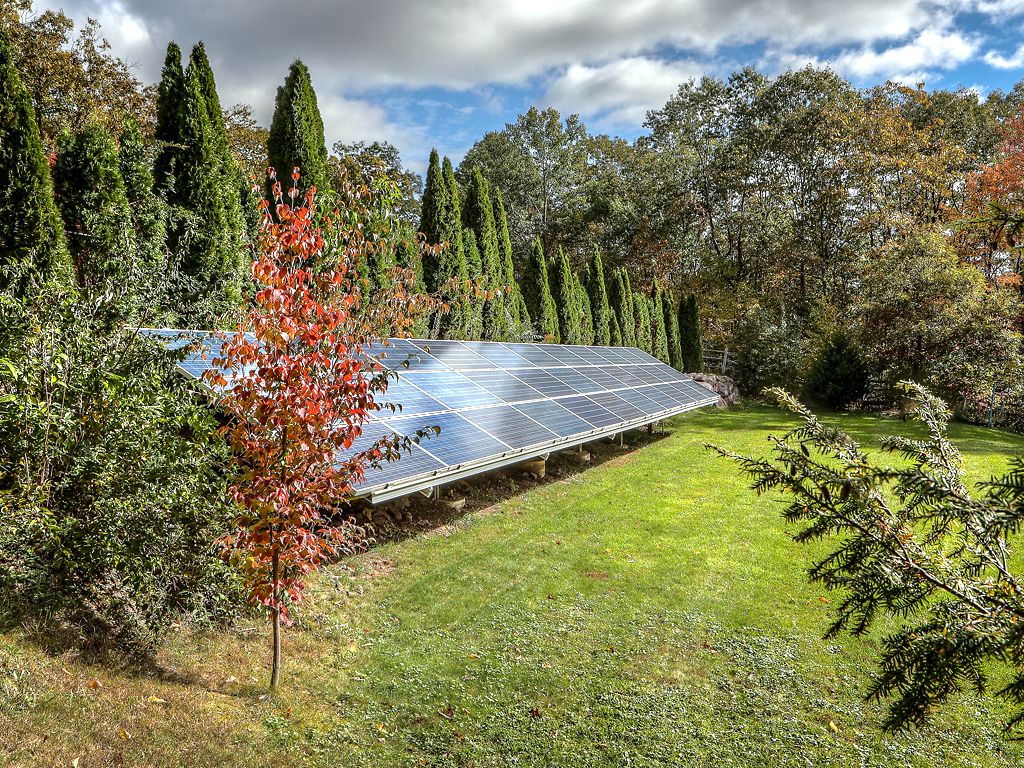 When you install a solar energy system on your property, you save money on your electricity bills and protect yourself against rising electricity rates in the future. How much you can save depends on the utility rates and solar policies in your area. Your utility bill shows you how much you spend each month on electricity.
Solar power, like other renewable energy resources helps to reduce greenhouse gas emissions, because you are turning sunshine into electricity instead of burning natural gas, coal or using nuclear energy. It also results in fewer air pollutants like sulfur dioxide and airborne dust particles, which can cause health problems.
Solar panels absorb the sun's energy throughout the daylight hours and convert it into direct current (DC) electricity. Most homes are set to run on alternating current (AC) electricity so the DC electricity is then passed through an inverter to convert it to usable AC electricity. You either use the electricity in your house or send it back to the electric grid.
Typically, your utility company will use a system called net metering to measure the amount of electricity your panels produce each month. With net metering, you only pay for the electricity that you use beyond what your solar panels can generate. Net metering policies differ from state to state. Be sure to check with your power provider for information on how their net metering system is set up.
Go solar without the panels.
But what about homeowners who don't have a south-facing roof or property space to install an array of panels, or residents who would like to use solar but rent or don't want panels on their property? Now there is a new option called Community Solar. Community solar refers to local solar facilities shared by multiple community subscribers who receive credit on their electricity bills for their share of the power produced. This model for solar is being rapidly adopted nationwide. A community solar project—sometimes referred to as a solar garden—is a solar power plant whose electricity is shared by more than one property. Project participants benefit from the electricity generated by the community solar farm, which costs less than the price they would ordinarily pay to their utility.
Solar energy systems and power plants do not produce air pollution, water pollution, or greenhouse gases. Using solar energy can have a positive, indirect effect on the environment when solar energy replaces or reduces the use of other energy sources that have larger effects on the environment.
For more information about Community solar programs, go to CleanTechnica, a clean energy advocacy group offering information about clean energy resources in the Hudson Valley and nationwide. https://cleantechnica.com/
---