Thursday, December 5, 2019 / by Vanessa Saunders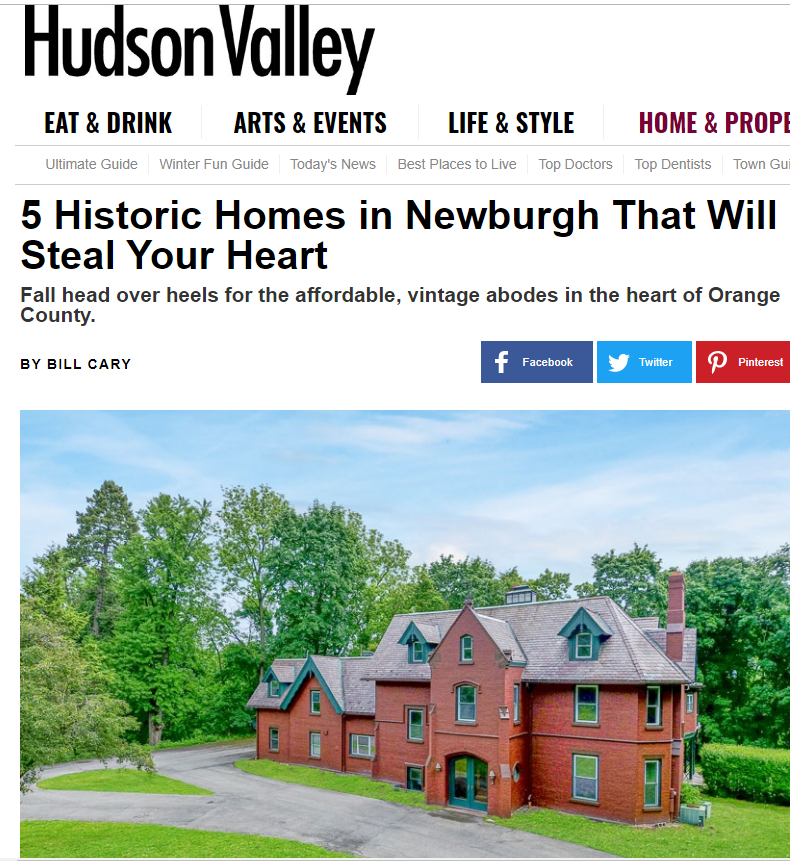 A recent cover story on the Hudson Valley Magazine's the Real Estate section featured our listing for sale at 60 Balmville Road under the headline
"
5 Historic Homes in Newburgh That Will Steal Your Heart".

We couldn't agree more!

The article points out that Newburgh's recent renaissance of it's restaurants, retail and waterfront is stimulating an increase in property values in the area. There are still some bargains to be had, especially in older, historic homes,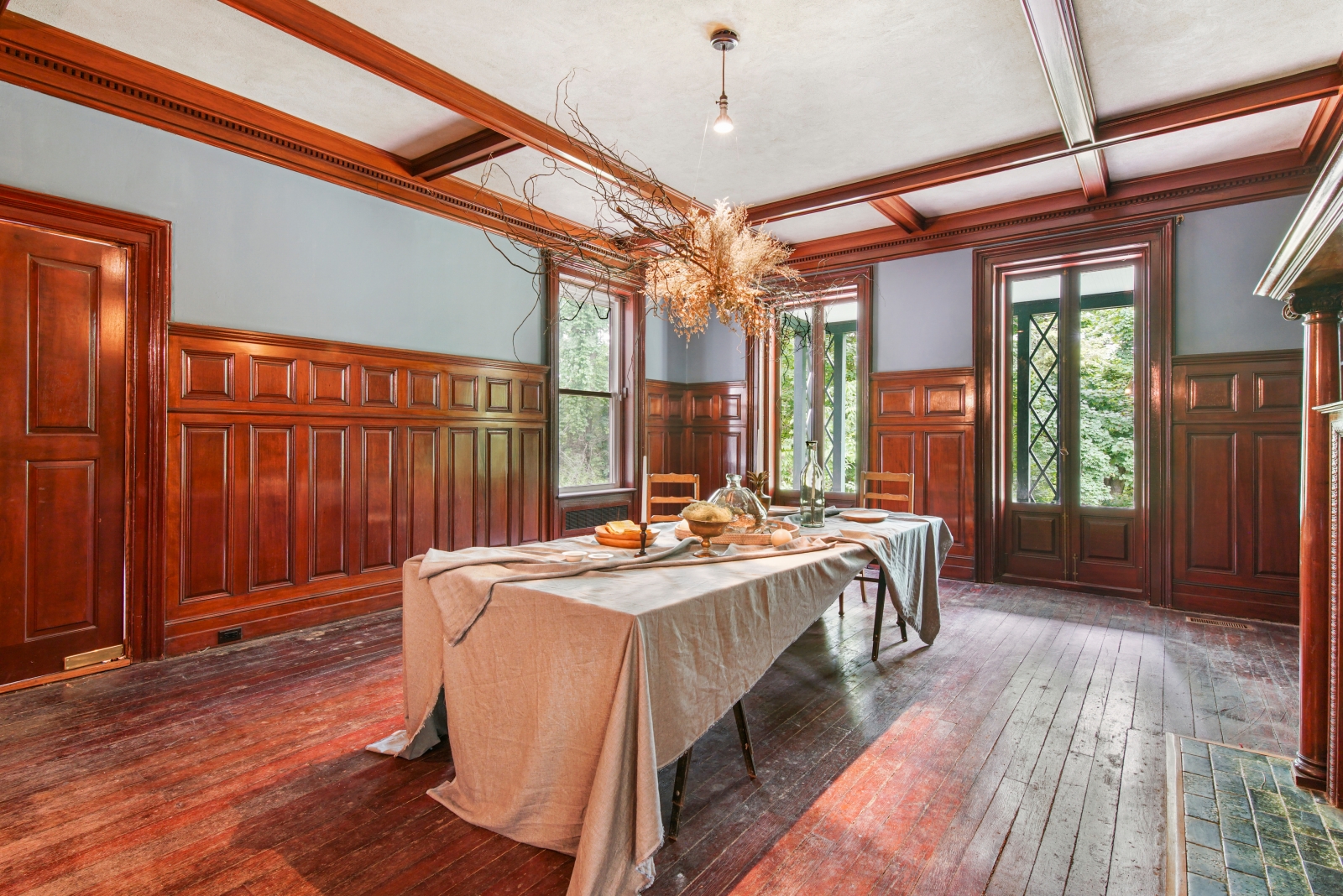 The home at 60 Balmville Road is certainly one of those, a 1856 Gothic Revival masterpiece on 1.9 well-tended acres which offers a wealth of original architectural details. It has 10-foot

mahogany coffered

ceilings, five fireplaces, wall paneling, and the original recessed mahogany bookcases. Many wood built-in features are meticulously carved, accented by ornamental plaster swag molding, and ceiling moldings with dainty corner cartouches. Other details include a funky 1940s bathrooms and an updated kitchen.

This 4 bedroom, 5 bathroom home is priced at $599,000. Click HERE for a narrated visual tour of the property on our website, or call Listing Agent Beryl Veasey Oles at 845-728-9050 for a personal viewing.
---