Tuesday, July 31, 2018 / by Vanessa Saunders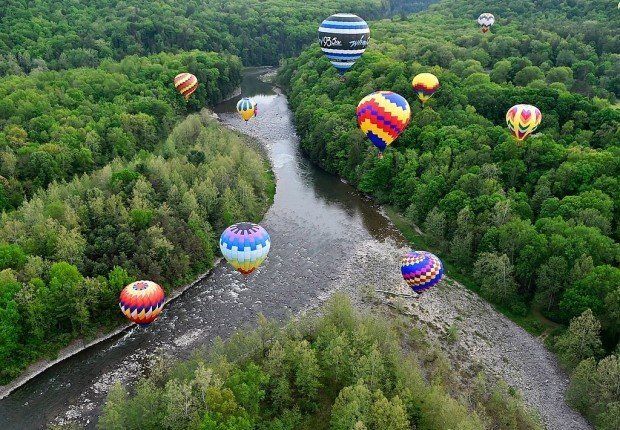 Taking a day trip to Upstate New York is kind of like spending an afternoon in your grandmother's attic. At some point you realize you'd completely forgotten about all the cool stuff that was up there.
We have had a lot of clients recently who completely agree, who have either purchased vacation homes there, or made the decision to move upstate permanently in spite of the commute. One family converted an old farmhouse into a
fantastic artist's weekend retreat
in Barryville, with incredible mountainside views of the Delaware River and river valley. Another artistic couple re-built a crumbling railway station in Barryville into a
fantastic Mediterranean-style home
, and took up full-time residence there. (Both properties are currently available, by the way. To search for available homes anywhere in the Hudson Valley, click
here
.)
Upstate New York is the perfect place to take a day or weekend trip. Interesting, fun, beautiful stuff is just a brief ride from New York City. In the summertime after an hour or two traveling by train or car, you can be sitting on a blanket at an outdoor Bluegrass Festival, or sipping really good local wine or micro-brewed beer, or wandering a museum of toys, or cars, or military forts, or farm implements, or such arcane memorabilia as reproductions of the sets from the television show, "I Love Lucy,"
Where else can you go on a windmill tour? Where else can you take a selfie with statues of women's rights legends Elizabeth Cady Stanton and Lucretia Mott. Or with a giraffe? Care for a hot air balloon ride? Or how about a ride in your own car, pedal to the metal, around a Gran Prix auto racing track?
Like your grandmother's attic, it's all up there, waiting to be re-discovered. For more details on forty great road trips in New York you can take this summer, I recommend reading these linked article from NYup.com:
See ya' up there!
---