Wednesday, February 5, 2020 / by Vanessa Saunders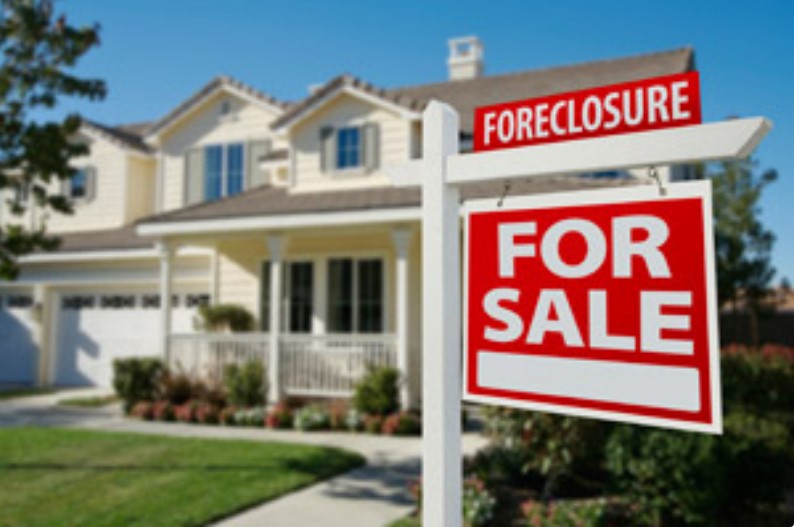 By Vanessa Saunders, MBA, MIMC , Broker Owner,
Global Property Systems
Buying a foreclosure home (known to the industry as a "Distressed Property) in the Hudson Valley has never been easier. Finding and acquiring a property in foreclosure used to be a difficult, drawn-out process. Real estate bargain-hunters had to sift through reams of legal filings to find lists of auctions at the county clerk's office, attend Sheriff's auctions, and scan newspaper legal notices. It took a lot of patience because the process was so cumbersome.
Prior to the sub-prime real estate meltdown in late 2007, foreclosures were rare. When the real estate bubble burst, many borrowers were unable to make payments on their subprime mortgages. The foreclosure rate soared and lenders were forced to streamline the foreclosure process to handle the high volume of loan defaults.
Today, the process for finding distressed properties is much like shopping for any other kind of home. Even though the vast bulk of foreclosed homes from the Big Recession have been taken off the books, many are still are available in every part of the Hudson Valley.
How to Find Distressed Properties For Sale in the Hudson Valley
Real estate bargain hunters have a number of resources to choose from. They can use the Hudson Gateway Multiple Listing Service website with the help of a real estate agent. Buyers can conduct online real estate searches, search on lender postings or legal notices in newspapers. A more direct route is to use the many websites specifically listing homes in foreclosure, such as Fannie Mae's HomePath.com and
Usa-Foreclosure.com
. It is a good idea to check with your real estate broker or agent, as these sources are not always one hundred percent accurate.
Lenders also rely on real estate brokers to sell distressed properties. We recommend prospective buyers check with their local agents for foreclosure home opportunities. There are some brokerages,
Global Property Systems
being one of them, who specialize in foreclosure and short sales.
Finding a distressed property depends on how long the property has been in default. it could be in any one of the five stages of foreclosure:
1. Pre-Foreclosure
At the earliest part of the foreclosure timeline, Pre-Foreclosure is when the mortgage lender has notified the borrowers that they are in default, but before the property is offered for sale at auction. The home owner still has a chance to list the property for sale and possibly avoid foreclosure. Bargain hunters will find listings of Pre-Foreclosed properties a the city or county clerk's office. The online resource
Foreclosure.com
also has lists of properties in the pre-foreclosure phase.
2. Short Sales
A short sale can occur if the lender agrees to accept less than the home owner owes on the mortgage. Borrowers will need to prove some type of financial hardship - loss of a job, death of a wage-earner or anything likely to end up in default. The lender must agree to "sell the property short" by accepting less than is owed, and the home must be listed for sale. These properties are usually advertised as short sales "pending bank approval."
Sheriff's Sale Auctions
A Sheriff's Auction is designed so a lender can be quickly repaid for a loan in default. It is held after the lender has notified the borrower of default and a "grace period" has expired in which the borrower can catch up on payments. These auctions often occur on a city's courthouse steps, managed by the local law-enforcement authorities. The property is auctioned to the highest bidder at a publicly announced place, date and time. These notices can be found in local newspapers and in many online locations by Googling "sheriff sale auctions."
4. Bank Owned Properties
If a property fails to sell at auction, its ownership reverts back to the lender. Known as Real Estate Owned (REO) properties. Online resources like
www.realtytrac.com
have extensive listings of such bank-owned properties in the Hudson Valley. Search for them by city or by zip code.
5. Government Owned Properties
When properties purchased with loans guaranteed by the Federal Housing Administration (FHA) or the Department of Veterans Affairs (VA) go into foreclosure, they are repossessed by the government. They are then sold by brokers working for the federal agency. Buyers can research possibilities on
www.hud.gov
(click on "TOPIC AREAS" and select "Homes for Sale").
Finding and acquiring foreclosure homes is easier than it has ever been. If you're considering buying or need to sell a property locally or globally, or have a questions about foreclosure homes in the Hudson Valley, CLICK HERE.
(Next: Buying a Foreclosure Home: The Risks and Rewards.)
---