Wednesday, May 11, 2016 / by Vanessa Saunders
"How much is your commission?"
Nearly every client I do a listing presentation for asks me that question, and it's a valid one. But when they ask for a discount commission, I ask them "What is your goal?" Do they want to save a percent or two on the sale price, typically a couple thousand dollars? Or do they want to sell their house for the best possible price in as little time as necessary?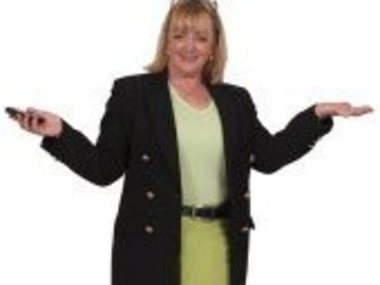 I ask that because most agents accepting cut-price commissions will do a cut-price job when marketing that home. Why? Because they have to. The kind of marketing that gets a top price in short order costs agents a suprisingly large amount of money, paid up front. So if they go in with lowered expectations of what they can earn from the property, they may not give it the full-on marketing blast a normally commissioned home would get.
In all likelyhood, the discount commission property will be listed on one MLS (we do five), will have a few photos and exposure to the "free" home search sites. A full marketing effort should include a dedicated website with visual tour, exposure to many home search sites in both the United States and in many countries abroad. (We have found that international buyers use a wide variety of web sites to find homes in the U.S., not just Zillow and Trulia.) A properly marketed home should use social media as effectively as possible. This means that it has Facebook and Twitter exposure, plus blogs about the listing, area highlights and other appropriate information that will draw buyers to see it.
Did you know that aving a discounted commission will actually impede the selling of a home! Think of it this way. When a home is sold, the listing agent very often splits the commission with a selling agent, who brought the buyer. Splits are usually 50/50, so if a commission is 4 percent instead of 6 percent, the two agents will each get 2 percent instead of 3. Now imagine a selling agent with a client interested in a house in your neighborhood and price range. He sees numerous homes on the market. But on yours, he makes only 2 percent. On the others he makes 3. Which homes do you think the selling agent is more likely to show to his clients?
Foxtons and other discount brokerages have tried this business strategy and failed nationwide. I believe the reason is that it's an unfortunate confluence of a bad idea meeting less than stellar marketing.
The moral of this blog is that it's better to get the highest possible price for your home, and not the lowest commission. Statistics show that aggressive marketing and the highest possible split to buyers agents will almost always net you a higher selling price!! Don't sacrifice a few thousand dollars in commission, because it will only cost you money and time on the market at the end of the day.