Friday, May 3, 2019 / by Vanessa Saunders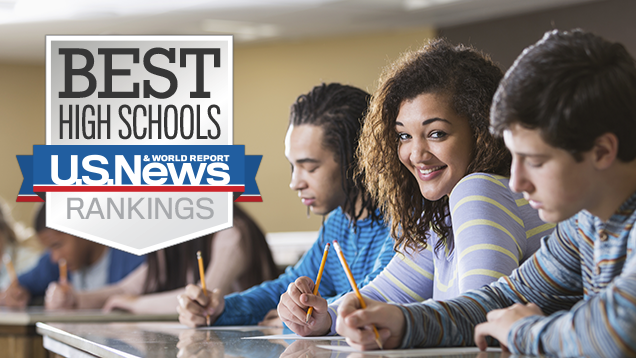 One of the most asked questions REALTORS® get from buyers is "What are the schools in this area like?"
Unfortunately, we can't tell them.
Not because we don't know, but because it would constitute a violation of the Fair Housing Act and the REALTORS® Code of Ethics. But it's an important concern for home buyers with children of school age.
What we can do is direct buyers to independent school ratings available on our
website
, to give buyers a glimpse of what experts say about our educational districts. One such rating is done annually by US News and World Report, a national news magazine which offers surveys on subjects as wide ranging as college and university rankings, undergraduate engineering programs, children's healthcare and physician's rankings and many more, even helping you find the best car, truck or SUV, in their opinion.
Every year on May 1, US News and World Report issues their high school quality rankings. The 2019 results are out, and they are not surprising. Once again, Westchester County high schools have scored well. In the nationwide rankings, the only school from the region to make the top 100 high schools in the country was Bronxville High, squeaking in at #99. Statewide, Bronxville and 27 other Westchester schools from the Lower Hudson region made it to the top 100 in the state. In Rockland County, the top scoring school was Pearl River High School, ranked 107th for the state, and 1,263 nationwide.
U.S. News ranked more than 17,000 U.S. schools, 2,700 more than last year. The rankings methodology, which changed this year, now uses six measures, each given a different weight in the deciding algorithm. They now consider the number of seniors who took and passed at least one AP or International Baccalaureate test, as well as state exam reading proficiency, performance of under-represented groups including students from low income households, the number of AP and IB courses taken and passed by seniors, and the high school's graduation rate.
In a statement by Anita Narayan, managing editor of Education at U.S. News, Narayan said, "By evaluating more schools than ever before, the new edition expands that focus so all communities can see which schools in their area are successfully serving their students — including historically underserved populations."
For a complete listing of the US News Best High Schools by state, and with rankings of best STEM schools, best Magnet schools, and best charter schools in your area,
CLICK HERE.
---