Friday, December 6, 2019 / by Vanessa Saunders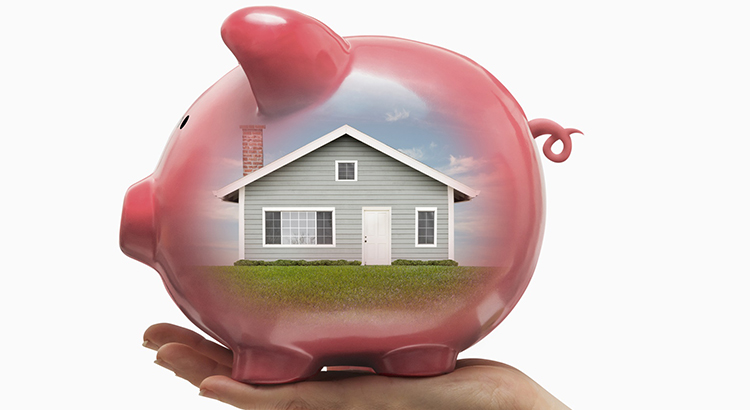 When looking at financing options when applying for a mortgage, home buyers can often choose how large a down payment to make. Lenders will have minimums for most of their mortgage options, but buyers can usually put more down, and there are some very good reasons why. The decision is not always a easy, and requires a little self-examination to evaluate the pros and cons to decide.
The Pros of a Larger Down Payment
Putting more money down helps you minimize debt. because the more you pay upfront, the smaller your loan. Borrowers pay less in total interest costs over the life of the loan (which is a surprisingly large amount of money over a 30-year loan). Borrowers also benefit from lower monthly payments. A good way to see how this works is to plug the numbers from any loan you're considering into a free online
loan calculator or amortization table
. Play around with the loan balance and watch how the other numbers respond.
A big down payment can help you in several ways:
Lower interest rates:
Lenders like larger down payments because they risk less loss if a borrower defaults on the loan.

Ducking private mortgage insurance (PMI):
When buying a home, borrowers are often required to purchase private mortgage insurance. With a bigger up-front down payment of, say 20% or more, this charge is waived, reducing a borrowers monthly payment by often hundreds.
Lower monthly payments:
Lower monthly housing costs are always nice, but especially helpful if the borrower has some kind of financial emergency. If your income changes (due to job loss, for example), lower required monthly payments give borrowers a leg up on expenses.
Grow your borrowing power:
A large down payment tells lenders that you have more than enough income to meet your monthly obligations, and they evaluate your finances with a debt-to-income ratio. Your debt-to-income ratio compares your total monthly debt payments to your pre-tax monthly income. A lower monthly payment means a lower debt-to-income ratio, which makes you look better to potential lenders.
More equity:
If need be, home owners can borrow against assets like their home, using the it as collateral. The larger the initial down payment, the sooner the borrower will build a significant amount of equity in their home to borrow against with a home equity loan or line of credit.
The Pros of a Smaller Down Payment
A smaller down payment is appealing for one obvious reason: you don't have to come up with as much money. Several arguments for keeping your down payment small include:
You don't have to wait so long to buy:
For many buyers, especially first-timers, saving up a large sum for a down payment can take a long time. If a home buyer needs a house sooner rather than later, a big down payment may not work.
Emergency savings:
If a borrower has saved a significant amount, it's unsettling to part with it. If something happens (car problems, health problems, job problems, etc.), having all of your free cash a house means it's not as available if you need it.
Making home improvements:
When it comes to a home purchase, small down payments are tempting. Having cash on hand to pay for those inevitable improvements and repairs can come in downright handy.
Other uses:
Borrowers may already have other purposes for a wad of money. It may go toward retirement savings, starting a business or going back to school.
All these factors figure into the decision of a large or small down payment. Ideally, you've got a solid emergency fund to deal with any surprises and you're not robbing from that fund to make your down payment.
---