Monday, January 8, 2018 / by Vanessa Saunders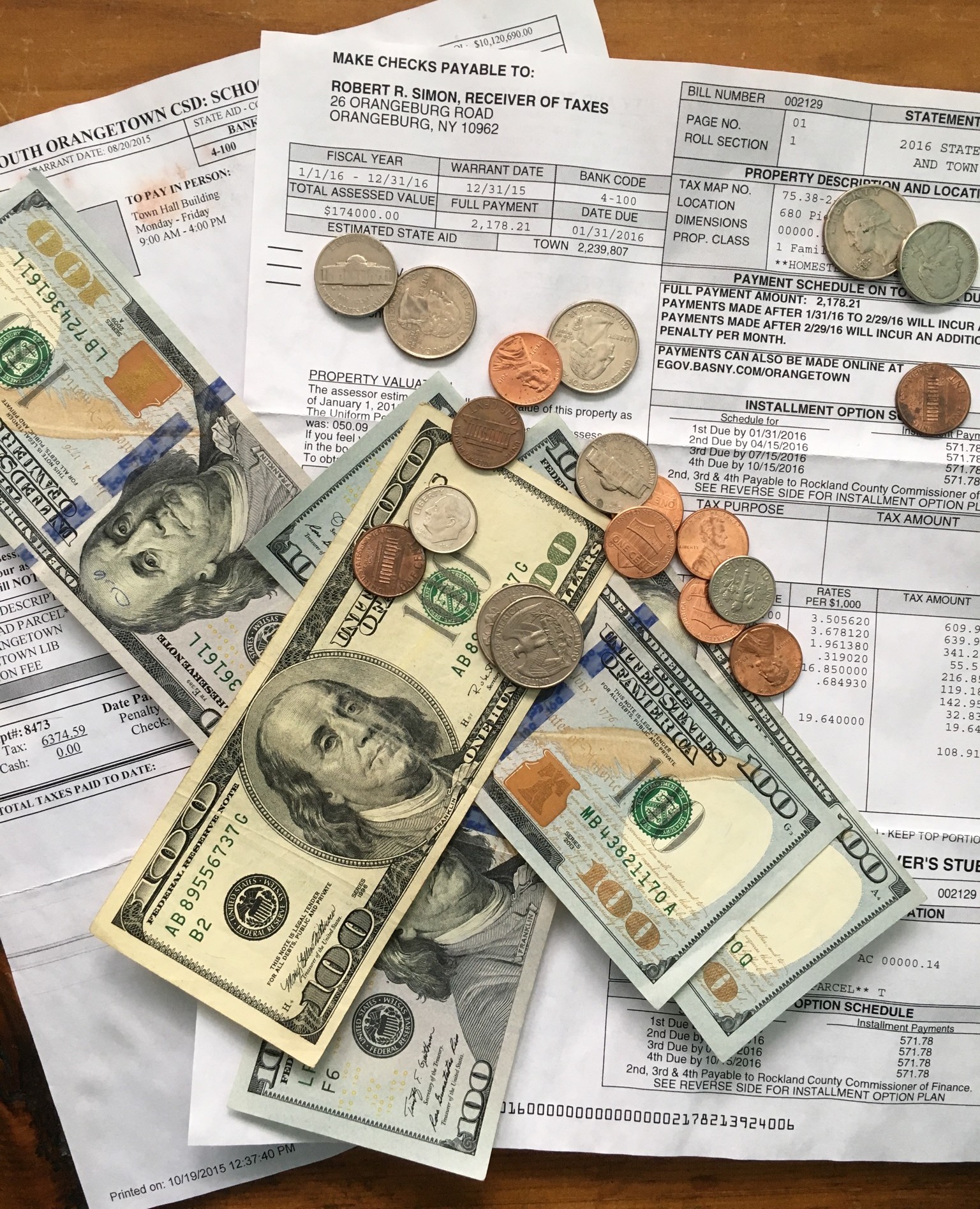 I was asked by a guest at a dinner party over the weekend what effect the Republican plan for tax reform would have on housing prices in the Hudson Valley. My answer boiled down to a few words: "It won't be good for homeowners."
If you didn't didn't pay your property taxes early, or couldn't because of filing restrictions imposed by IRS officials to derail early filers, here's what you might be in for.
As of the moment you "raised a glass of kindness dear, to old lang syne," (midnight on the first of the year, 2018), your deduction for property taxes shrank to a maximum of $10,000 per year. For any homeowners living in something larger than a one car garage in the Hudson Valley, it means at least some of your property taxes are no longer deductible. State and local taxes in 2015 were the largest in Westchester County at an average of $34,345 and about $20,000 in Rockland County, as well as $15,000 in Dutchess County, according to state Comptroller Thomas DiNapoli.
Aside from the obvious increase in your federal income taxes, what effect does this have on property values and the price of a home in the new year? The state Association of Realtors estimated the measure, now approved by Congress and signed into law by President Donald Trump, "will not only discourage home buying. It will also lead to a drop in people's home values by at least 10 percent."
"We believe that it will affect our property sales in the area; it will affect homeownership and bring everything down," said Dorothy Botsoe, now former President of the Hudson Valley Gateway Association of Realtors.
But a hidden effect of the new tax law will impact all New Yorkers. The loss of the deduction will be a hit to state and local taxes, the kind that pay for public school programs and services. According to NY Lt. Governor Kathy Hochul in a recent interview with the USA Today Network's Albany Bureau, "If people are not able to buy houses or they buy fewer houses than they would have because of this deduction, then there's less revenue for all of us as New Yorkers."
We are currently in a "seller's market," with more people shopping for homes than there are homes to buy. The Republican-backed tax overhaul may shut down or significantly reduce the number of home buyers on the market, potentially ending or dampening a busy market for Realtors. Because of the new-ness of the legislation, and the fact that all it's ramifications haven't been parsed by the experts, the final results of the new tax law may only be visible throught the 20-20 vision of historical eye glasses. But the view from here for the real estate market is, whatever is coming won't be good.
For more information or questions about this article, contact Vanessa Saunders, CEO and Principle Broker, GPS Real Estate. vanessa@gpshousehunt.com
---