Wednesday, February 6, 2019 / by Vanessa Saunders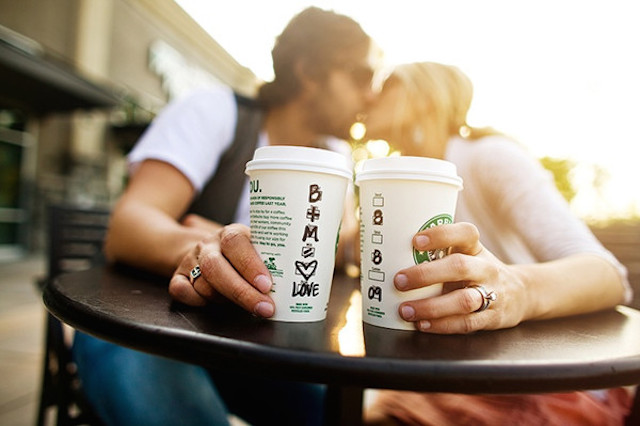 I subscribe to several cooking websites, mainly because I like to cook and partially because I can't seem to cancel their weekly emails. Occasionally, one or both of these sites has some interesting recipes, ideas for entertaining or recommendations about what to avoid at Aldi. This week, however, the MyRecipes people have gone too far. The article was called, "Why the Grocery Store is the Perfect Spot for a Date."
I have to say that somebody at My Recipes must have been really low on ideas this week, because this one is a stretch. I once had a guy suggest we spend a date at the airport, citing the variety of restaurants and entertainment one could enjoy in the days before TSA security took the romance out of flying.
I was home by nine.

Based on that experience, I doubt a date to the grocery store would get me past the produce section. But it occurs to me that finding a house and finding a mate have a lot in common. Here are a few examples of this idea:
Pictures can be deceiving.
Whether you're looking at a virtual home tour on Realtor.com, or swiping left or right on dating apps like Tinder, you have to realize that the pictures you see are the presenter's very best shots. At least when you meet a Tinder date who doesn't look like his or her picture, you can make them buy you drinks until they do. Unfortunately, when a broker makes a grungy one-bedroom that should be tenement housing for low income field mice look cozy and cute, you have no alternative but to cut and run. It's the "Coyote Ugly" of house hunting.
The good ones are always already taken.
Whether visiting a friend's new place or meeting a friend's new mate, it's not unusual to feel that little twinge of jealousy. "Why is it always somebody else's? How did I miss that one?" Don't feel bad. Your time will come. And it will be worth the time and energy when you find the right one.
Dating and house hunting are a lot of work.
Undoubtedly, online pre-date stalking and house short-listing are much the same. House shoppers pull up the tax records, search the address online to see what comes up and scope out the surrounding neighborhood. Daters check out Facebook and other social media to see if any "creep-flags" pop up. When you finally get face to face, either on a date or hauling yourself from house to house, it can be exhausting. Asking and answering all the questions is such a drain. Just remember, it will be worth the time and energy when you find the right one.
You hate it when people ask about it.
What's a worse question to hear at the family reunion from Aunt Clara: "Have you found a place yet?, or "So are you seeing anyone?" That's right. It's a toss-up.
It's all about the timing.
It can happen anytime. The right house or potential significant other can fall into your lap at the most unexpected time, and you need to be able to respond when it does.
At first, it's really exciting.
You find a house or potential spouse and it's like, it's new! It's fresh! It the cutest, nicest, sexiest one on the block! And when it gets comfortable, it's even better. And when you've finally found the one, you'll know.

Just don't forget to pay your REALTOR®.
---