Thursday, January 21, 2016 / by Vanessa Saunders
For any homeowner of a distressed property who may soon be faced with foreclosure, President Obama and the United States Congress just gave you a pot of gold!
On the last Friday before Christmas, 2015, the President signed into law the Mortgage Relief Assistance Act, part of the $600 billion budget that passed both houses of Congress. The act extends again the government's pledge to not tax as income any money "forgiven" by a lender in a foreclosure or short sale through 2016. And that is huge.
How huge? Say you sold your distressed property through a short sale - the lender agreed to accept less than fair market value for the home than the balance of the outstanding mortgage. For example, a homeowner owes $300,000 but the lender agrees to accept a short sale offer of just $200,000. That leaves a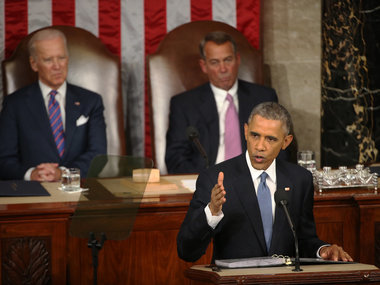 forgiveness of $100,000. The federal government considers that hundred grand to be a form of income for the homeowner and without the Mortgage Relief Assistance Act, could charge income tax on it. If the homeowner is otherwise solvent and in a 17% tax bracket, for example, he would owe somewhere in the range of $17,000. I don't know about you, but for me, that would be pretty huge.
The Mortgage Relief Assistance Act eliminates income tax for all short sales and foreclosures that happen during 2016, plus it acts retroactively for 2015 as well. When was the last time you got a present like THAT from the government?
According to the National Association of Home Builders (NAHB), the forgiven mortgage debt exemption is expected to save homeowners about $3.3 billion for the tax year 2015. Another provision of the omnibus bill allows homeowners to consider mortgage insurance premiums paid as mortgage interest, thus allowing them to include the paid premiums as a tax deduction (same for FHA, RHA, and VA insurance premiums paid in addition to private mortgage insurance premiums).