Tuesday, February 4, 2020 / by Vanessa Saunders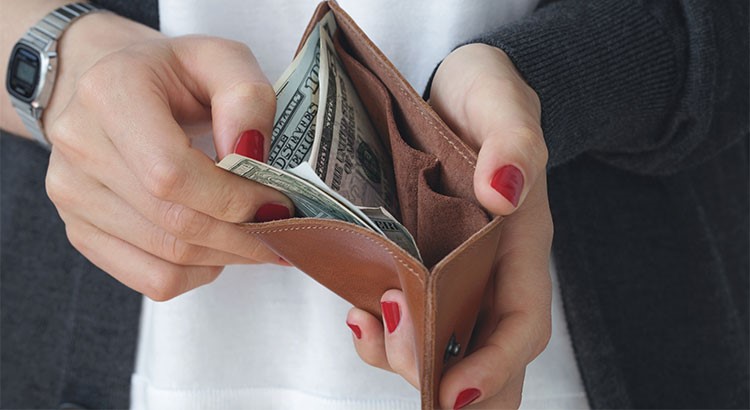 By Vanessa Saunders, MBA, MIMC , Broker Owner, Global Property Systems
A
study
published in October of 2019 by the Yale School of Management found that when single women invest in the housing market, they're generally losing money compared to their single male counterparts. As unbelievable as it may seem, men and women can unknowingly walk away with very different financial outcomes when the deal closes.
According to the report, "Single men earn one percentage point higher un-levered returns per year on housing investment relative to single women…The gender gap grows significantly larger after adjusting for mortgage borrowing: men earn 6 percentage points higher levered returns per year relative to women. Data on repeat sales reveal that women buy the same property for approximately 2% more and sell for 2% less."
How can this happen, in an age where mortgage lending and real estate regulations should make the process gender-blind? In its summary, the report explained, "The gender gap in housing returns varies by holding period, and arises because of gender differences in the location and timing of transactions, choice of initial listing price, and negotiated discount relative to the listing price. Gender differences in upgrade rates, preferences for housing characteristics, and listing agents appear to be less important factors."

A RIS Media report on the same study summarized the differences. "The report states the market environment plays a big role, as well as buying with risk. Single women may be tied down with children or may be making lifestyle-based decisions versus financial decisions, for example, and so the timing is different, showed the report. Men may be purchasing riskier properties with higher returns.
How can you avoid the home-buying gender gap? Here are three keys to help you avoid a loss at the closing table:
1. Work with a trusted real estate professional.
Hiring a Realtor with a firm knowledge of the Hudson Valley real estate market. A Realtor is obligated by law to act and advise in your best interest. Look for an agent with years of experience and many transactions under their belt.
Realtors aren't the only professionals you need to hire. Your attorney should specialize in real estate law. Your legal paperwork will be handled more accurately and (most important) much faster than if you hired, say, a criminal lawyer or a divorce attorney (even if it is your neighbor or your wife's sister's cousin). The same goes for a home inspector and any of the contractors you may need for estimates on projects after the closing.
2. Educate yourself about the home buying process.
Know the key home buying
STEP
S in advance, so you have the best context for how the
PROCESS
works from pre-approval to budgeting, inspections, and more. Have a price range in mind that you can realistically afford, too, so you're ready to make an
OFFER
that positions you for success. Ask your agent questions along the way, and partner together so you feel confident and prepared at every turn.
Educate yourself about the housing market in the Hudson Valley.
Right now, there is a severe shortage of mid-price homes on the
Hudson Valley market
. What that means to a buyer is that you are competing with other buyers for homes. It means that you can expect little negotiation on price, and you may have to pay over listing price for the home of your dreams.
It also means you need to be patient during your home search. It may take time to find a home you love. Once you do, however, be ready to move forward quickly. Get pre-approved for a mortgage, be ready to make a competitive offer from the start, and understand that a shortage in inventory could lead to the resurgence of bidding wars. Calculate just how far you're willing to go to secure a home, if you truly love it.
If you're considering buying or selling a property locally or globally, or need more information concerning your situation,
CLICK HERE
.
---