Thursday, September 5, 2019 / by Vanessa Saunders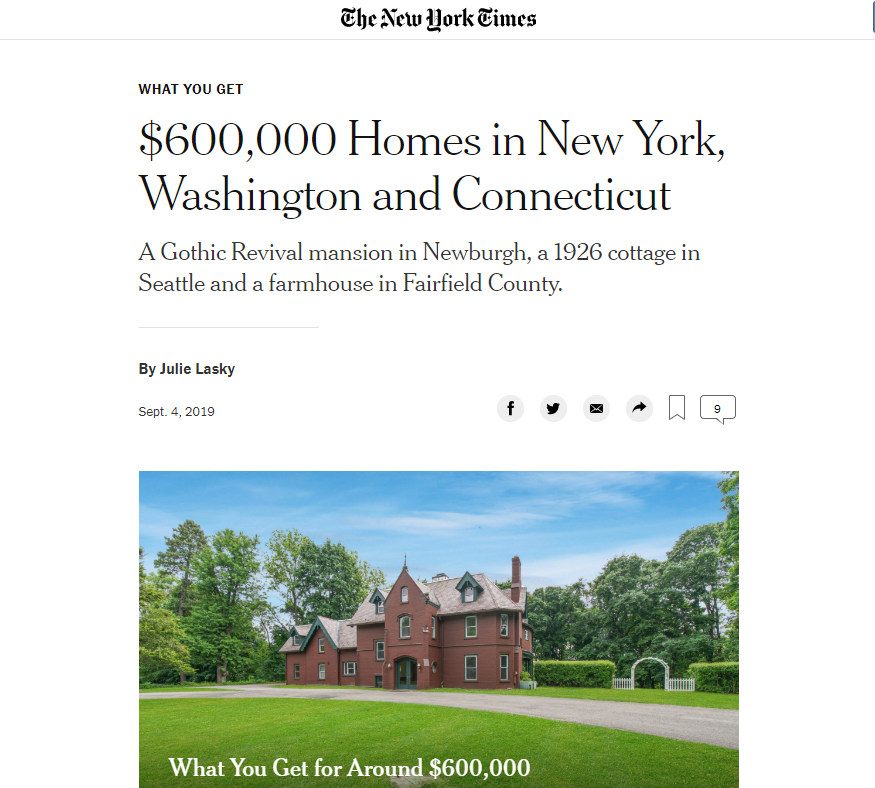 A historic 1856 Gothic Revival-style mansion in Balmville, NY listed for sale by Global Property Systems Regional Manager Beryl Veasey-Oles was featured in the September 4th New York Times online real estate edition.
The story,
by Times reporter Julie Lasky, compares two other properties to show readers "What You Get" for similarly priced homes in different parts of the country.
The article describes the property as. "An 1856 brick house with four bedrooms and four and a half bathrooms. Frederick Clarke Withers, a British-born architect who was a partner of Calvert Vaux, designed this Victorian home for David M. Clarkson, a horticulturalist. Originally called Glenbrook, it is in the hamlet of Balmville, two miles north of the restaurants, galleries and spas of Newburgh's renovated waterfront district and across the road from the Powelton Club, a country club established in 1882. When the house was built, residents could see the Hudson River. New York City is 70 miles south."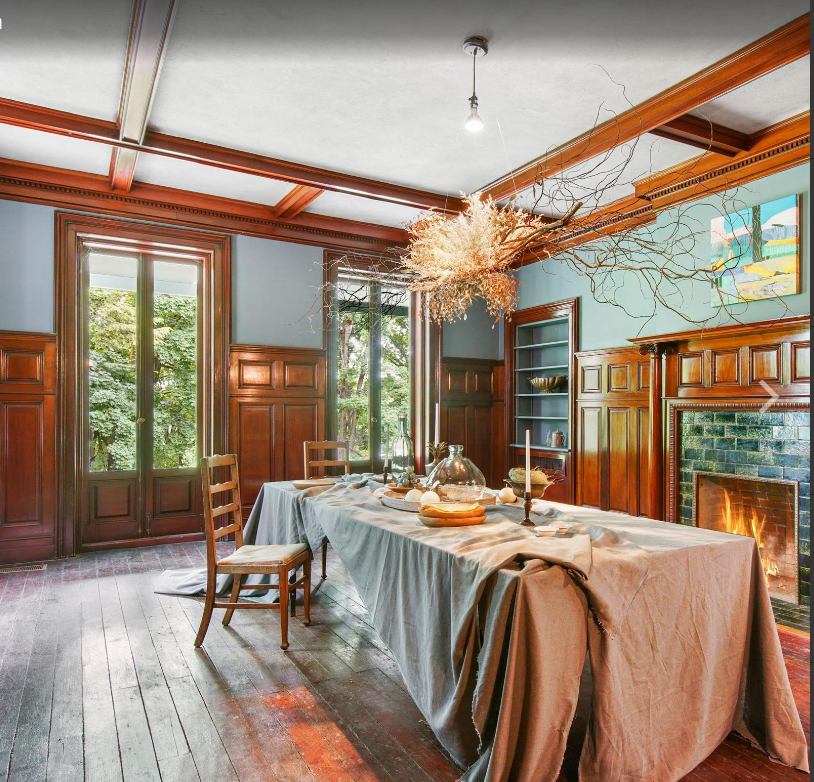 Currently unfurnished, the main floor of the four-bedroom, four and a half bath mansion was brilliantly brought to life with modern staging provided by Simone Eisold, a Rockland County stager and home organizer. Simone enlivened the library, entry, dining room, foyer and hallway with colorful wall treatments, artwork and creative lighting fixtures. Simone decorated the dining room with a dining table set for two, draped in natural fabric and lit with a chandelier she crafted herself from branches and natural elements.
The staging helped contrast the many of the features designed by Withers including hardwood floors and mahogany paneling and trim, a marble-floor vestibule, an eight-sided library with ten foot ceiling and octagonal inlaid hardwood floor, and a fireplace decorated with Corinthian columns and egg-and-dart carving. The original fireplace mantel is made in Wither's signature Neo Gothic style, a copy of which is on display in the Metropolitan Museum's Gothic library period room.
Read more about this classic Balmville beauty
HERE
, or visit its
WEBSITE
and take a virtual tour of the entire property. For more information about this wonderful historic mansion, contact Beryl Veasey-Oles at:
---