Friday, February 22, 2019 / by Vanessa Saunders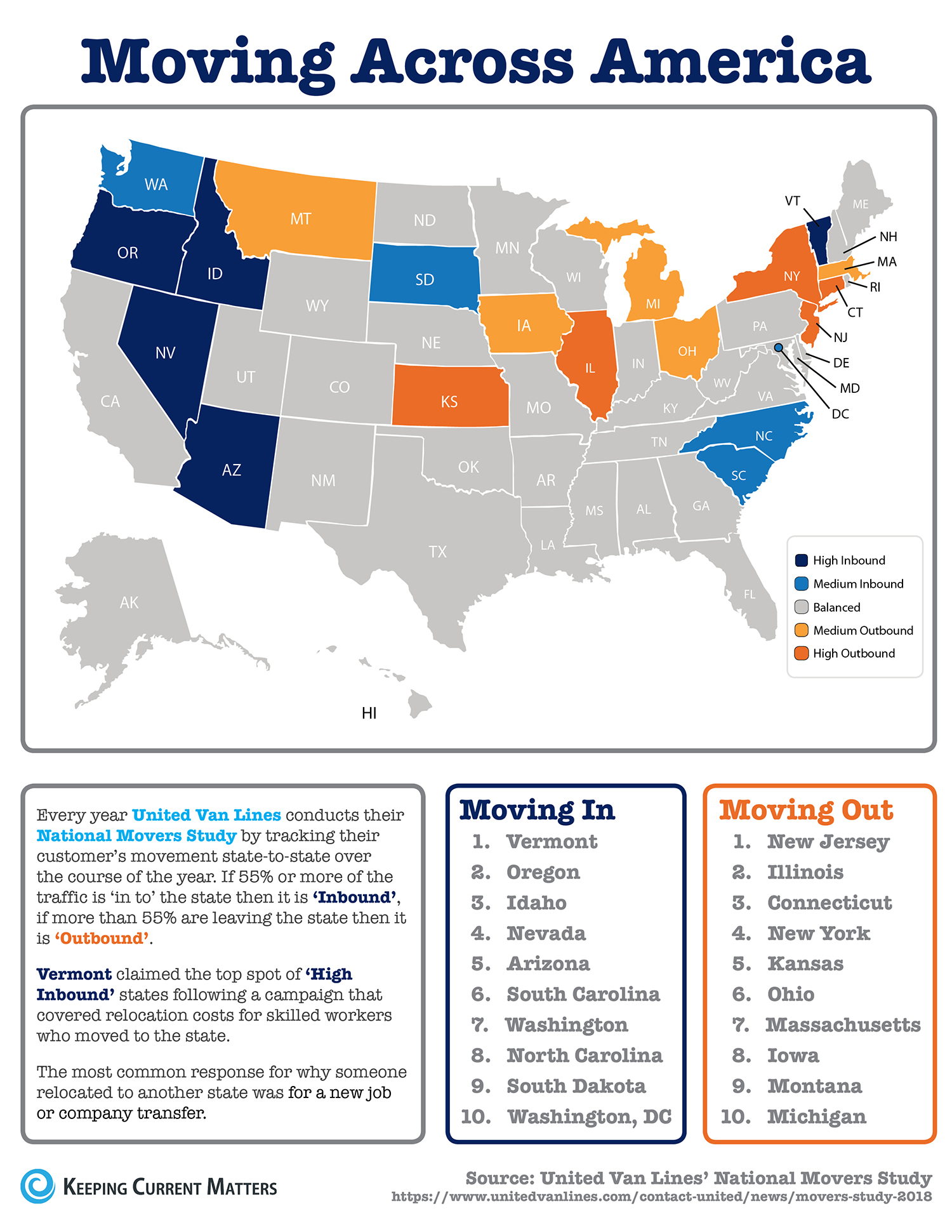 We recently received the above graphic showing what states had the largest influx or outflow of residents, according to data released by United Van Lines, a nationwide moving and storage company.
Who's Leaving?
Looks like most of New England is departing for points elsewhere, except Vermont, which has a brilliant program that pays for skilled workers to move there for jobs.
Where are they going?
Seems like besides the Carolinas, moving people are taking Horace Greeley's advice and are going west, young man.
The two major reasons for people picking up stakes and heading elsewhere? To find a new job or relocate to one.
---