Tuesday, November 20, 2018 / by Vanessa Saunders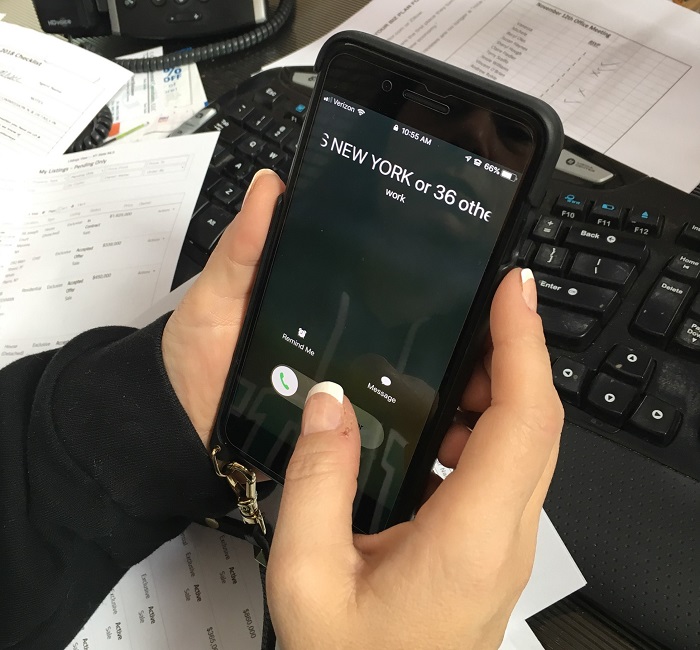 Does it seem to you that robo-calls have increased a lot lately? Would you like to do something to keep them from reaching your cell phone? Many good options await!
For a number of years, the National Do Not Call Registry did a pretty good job of preventing unwanted solicitations or scam cell phone calls. Legit companies cooperated and violators paid heavy fines. Then in the last few years, scammers started using new technology that allowed them to make unlimited calls basically for free to virtually every phone number in North America, including Canada, the U.S. and parts of the Caribbean. This made it a numbers game for scammers. They only needed a fraction of of the people they'd call to believe whatever pitch they made and send them money. Their numbers are "spoofed," allowing them to appear to come from somewhere other than their actual source.
The result? By some accounts, nearly 31 BILLION robo-calls were made in 2017. Estimates suggest that in 2018, the calls will exceed 48 billion. So what's a cell phone owner to do? Fortunately, we have options.

Some options
One is a two pronged campaign for the good guys that is expected to roll out in 2019 according to USA Today.
A technology called Signature-based Handling of Asserted Information uses ToKENS to help sort out the good calls from the bad and the ugly. Another is Secure Telephone Identity Revisited(STIR). Both use the creation of a digital signature as a stamp of approval that a call is not spoofed and originates from where it says it does. When up and running next year, the two technologies will indicate a call is legit with a green check mark appearing on your phone's screen.
But don't wait until these two applications go online next year. There are currently several services that work nearly as well and are either free or ridiculously inexpensive. Nomorobo is a free service for VoiP landlines that claims to have put a stop to nearly 250 million robo-calls. A mobile version for iOS and Android costs $1.99 a month. Also available for free on your smartphone are Youmail and Hiya. Hiya uses an algorithm that can detect if there is a phone number making thousands of brief calls. It also allows crowd sourced reports of fraudulent phone calls.
Wireless carriers are also leaning into the fray.
Clark.com
reported that T-Mobil, in partnership with Hiya has introduced a group of call protection services designed to significantly reduce the number of robocalls its customers experience. Clark also
announced
that AT&T, which released its fraud detector app a while ago, had blocked it's one billionth robo-call.
Become Robo-Killer!
But if you don't want to change carriers or wait for next year's technology, you can get really serious and pay for a service like Verizon which charges its customers $2.99 a month. Also serious technology is a product called
RoboKiller
(I like it just for the name!). It's also $2.99 a month, and analyzes the first few seconds of your incoming calls to make sure noise patterns indicative of humans (not machines) are detected. Their system also uses whitelist and blacklist filtering, much like your e-mail at work, so you can whitelist a number like your child's school that may send out robocalls with closing-related info.
But in the end, the best solution to defeat the robots is the simplest and cheapest - if you don't recognize the caller, don't answer. If it's a real call you should have picked up, you'll get a voice mail in a few seconds. And then you call them back.

But that's really no fun at all.
---