Wednesday, June 26, 2019 / by Vanessa Saunders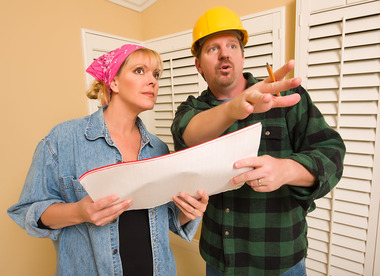 Hudson Valley home buyers continue to fight for affordable to mid-range homes for sale in the second year of a housing shortage. The results of a study conducted by Harvard's Joint Center for Housing Studies concluded that the current shortage of affordable to mid-range housing is due to a shortfall in housing production. According to the study, builders have been dis-incentivised to embark on building homes because of high land prices and regulatory constraints.
In 2017, New York ranked third highest among states in the nation for both the percentage of renters, 26.6% or 900,000 households, and homeowners, 12.4% or 500,000 households, deemed to be severely burdened by housing costs that consumed half or more of their income, according to U.S. Census data.
Its
2019 State of the Nation's Housing
report showed that households grew by 1.2 million per year between 2016 and 2018, a healthy rate for the population's size and age composition. The growth was attributed to a sound economy and rising incomes.
There were 1.2 million new housing units constructed last year, mirroring the pace of the number of new households, but the center estimates there should be 1.5 million new housing units to also address replacement of older homes, demand for second homes, population shifts across markets and normal vacancies.
The report says the shortfall is partially to blame on builders afraid of overbuilding after the last boom and bust, and a shortage of native and foreign-born young men without a college education,the traditional labor pool for construction jobs.
But the most significant reasons for not building new homes are rising land prices and regulations on development that have encouraged builders to focus primarily on higher-end more profitable homes, according to the report.
"The relative lack of smaller, more affordable new homes suggests that the rising costs of labor, land, and materials make it unprofitable to build for the middle market. By restricting the supply of land available for higher-density development, regulatory constraints and not-in-my-backyard (NIMBY) opposition may also add to the challenges of supplying more affordable types of housing," the report said.
"Land costs rise when demand is strong and land use regulations limit the number of new units that can be built and/or impose significant costs on developers through fees and protracted approvals," the report added.
The report mentioned several local initiatives by philanthropic organizations and business consortium to build affordable housing. In San Francisco, the Partnership for the Bay, plans to raise $540 million to fund affordable housing development; Microsoft's $500 million program plans to build and preserve low- and middle-income housing in the Seattle area; Minneapolis has abolished single-family zoning; some cities have enabled the building of accessory dwelling units (ADUs). Google, Amazon and Wells Fargo have also announced their own affordable housing initiatives.
Unfortunately, these efforts don't come close to resolving the much bigger problem the report said.
"If current housing supply trends persist, house prices and rents will continue to rise at a healthy clip, further limiting the housing options for many. To ensure that the market can produce homes that meet the diverse needs of the growing U.S. population, the public, private, and nonprofit sectors must address constraints on the development process," the report said.
"And for the millions of families and individuals that struggle to find housing that fits their budgets, much greater public efforts will be necessary to close the gap between what they can afford and the cost of producing decent housing."
---