Wednesday, September 12, 2018 / by Vanessa Saunders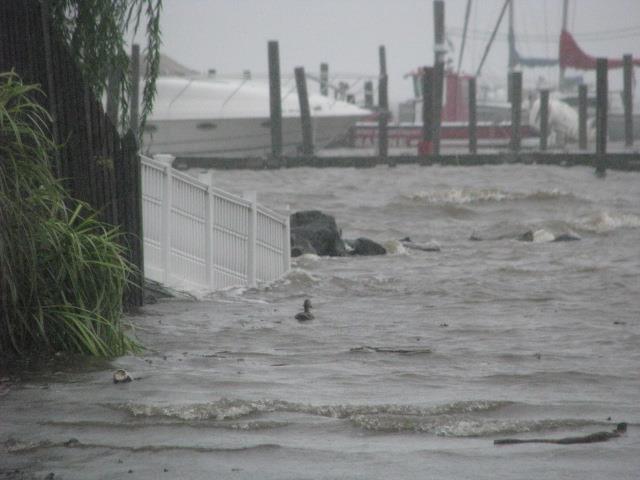 Our thoughts and prayers go out to the people living in Virginia and the Carolinas in the wake of Hurricane Florence. We rode out Sandy and it was a terrible storm we are still feeling the impact of today. We know you are aware of the risks of both evacuating, or staying, so be prepared whatever you decide to do.
You may not think of it, but REALTORS® in the affected areas have a different set of preparations than most. Willo Kelly, CEO of the Outer Banks Association of REALTORS® (OBAR), related to Inman News, the nation's largest real estate news outlet, how she and her company are preparing their business for the storm.
"We are preparing for the worst and hoping for the best, ensuring that staff, our members, leadership and its families are all safe," she told Inman in a phone interview.
"There have been mandatory evacuations called in the past and lessons learned from past storms. There is a bit more concern about this particular hurricane because of its projected track and especially its intensity."
Kelly explained that the staff at OBAR's first job is to make sure the offices in Nags Head and their contents are secure before they close its doors to the storm.
"We've been planning prior to now," she said. "We do have a crisis management plan. We reviewed that with staff this morning. We have a crisis management plan team. Post-storm we have an outline in place of what we need to be doing. So preparation is key," she said. She explained that OBAR's files are backed up in the cloud in two different places, the building has storm shutters and a fireproof safe, and the power to the building will be turned off.
The association has been contacting its 1,100 or so members know about events that have been cancelled, including continuing education classes and a membership meeting, as well as information regarding lockboxes and signs.
"Considering the rain that we're looking at having, possible storm surge activity and also wind, we've asked that members do the best they can to remove those lockboxes because we are anticipating damage to those lockboxes," which would be very expensive to replace, she said.
Members have also been reminded that anything left outside is a potential projectile, so removing or securing signage is crucial, she said.
OBAR has been sharing communications from the Dare County emergency management office. "They've been keeping everybody updated," she said, adding that people can sign up for text notifications for storm updates.
Emergency officials have learned from past storms to stagger evacuations so not everyone is at the road at the same time, Kelly said, though there are still lines at gas stations.
"We're hearing already that the grocery stores, the aisles for water and whatnot are certainly being picked through," she said.
Her own home has a hurricane bunker, but if the storm's track changes, she may head north to her mother's home in Baltimore, though she wonders if there will be more flooding inland.
"It's better to be safe than sorry," she said.
---