Monday, May 22, 2017 / by Vanessa Saunders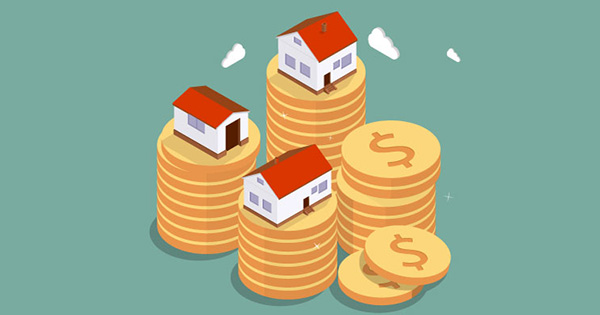 Traditionally, spring is the busiest season for real estate. Buyers come out in force and homeowners list their houses for sale hoping to capitalize on buyer activity. This year will be no different!
Buyers have already been out in force looking for their dream homes and more are on their way, but the challenge is that the inventory of homes for sale has not kept up with demand, which has lead to A LOT of competition for the homes that are available.
A recent Bloomberg article touched on the current market conditions:
"It's the 2017 U.S. spring home-selling season, and listings are scarcer than they've ever been. Bidding wars common in perennially hot markets like the San Francisco Bay area, Denver and Boston are now also prevalent in the once slow-and-steady heartland, sending prices higher and sparking desperation among buyers across the country."
Sam Khater, Deputy Chief Economist at CoreLogic went on to explain why buyers are flocking to the market in big numbers:
"In today's market, many buyers think the trough in [interest] rates is over. If you don't get in now, it's just going to be worse later. Rates will be higher, prices will be higher, and maybe inventory selection will be lower."
What ever the reason, buyers are scrambling for existing properties for sale in the Hudson Valley real estate market. In such a volatile atmosphere, a bidding war can often drive the price of a home above then asking price. So how do you start one?
First, put your property in the most desirable condition possible. Clean up, tidy up, and fix up anything that might be an issue for a buyer. It can actually make sense to hire an inspector to look at your property and suggest areas for improvement. Home owners often don't remember all the little things around the house that may need sprucing up. Don't give buyers any reason to say no.
After everything is ship shape, put your property on the market with a professional listing agent. They know what sells and for what price, and they will tell you what your price should be.
Next step? Price it just a little low. That's right. It doesn't have to be (nor should it be) a low-ball offer. But make it enough that realtors looking for homes for their buyers will sit up and take notice. And if you get two or more buyers interested enough to make an offer, you may have yourself a bidding war.
Then, sit back and watch the battle!
---