Wednesday, May 24, 2017 / by Vanessa Saunders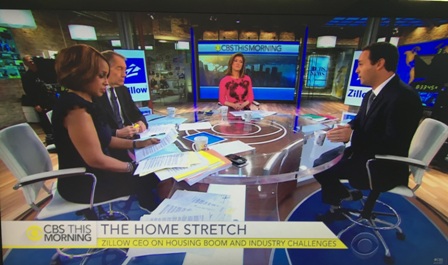 Zillow's CEO Spencer Rascoff announced today on CBS Good Morning that his company was offering a $1 Million prize to anyone who can improve the accuracy of Zillow's home value "Zestimate." This admission that Zillow's home valuation service is sadly lacking in accuracy, if not its grasp of reality, comes as no surprise. For years, Zestimates have often appeared to be a random accumulations of numbers, as if created by a room full of monkeys pounding away mindlessly on calculators. Apparently, the company now wants a way to make their service more accurate, and are willing to pay out good money to do so. High time.
Fortunately for Zillow, I would like to announce that I have the solution.
I have discovered a way to reduce Zillow's Zestimate average error rate to a flat zero. That's right! No more inflated prices, no more factual errors regarding square footage, number of bedrooms, bathrooms or finished basements. If Zillow follows my simple advice, their error rate will fall to zero.
Get rid of Zillow!
That's it! Get Zillow to Zero in one fell swoop! End the estimate madness by ending the service and leave pricing to those who know what they're doing - the hard-working, market savvy Realtors with their boots down on the ground and their comparative market analyses up to date. It's time to let the experts speak truth to sellers and buyers alike. It's time to end the artificially inflated hopes of sellers and dashed dreams of buyers and get
real
real estate pricing once and for all.
Thank you very much. Send the million dollar check to Global Property Systems Real Estate, c/o Vanessa Saunders, 56 Lafayette Avenue, The Marquis, Suite 320
White Plains, NY 10603. And could you over-night it please? I'd like to get started building my new swimming pool as soon as possible.
---