Friday, November 8, 2019 / by Vanessa Saunders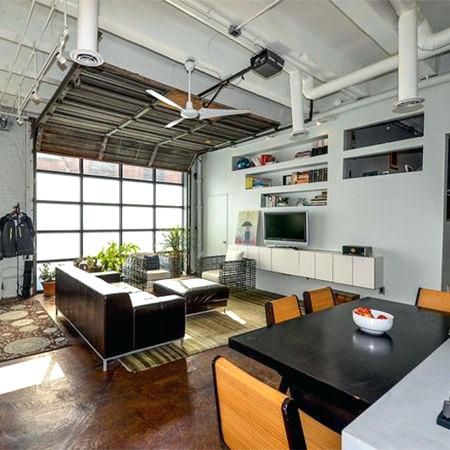 The housing crunch in the Hudson Valley slowed real estate sales this summer as home owners elected to "stay put" rather than sell their homes. Some home owners looking for more living space have chosen to build an addition, rather than sell and move up to a larger house.
When you need more living space in your home, converting your garage into a room can be an attractive option. Although costs will vary based on your location and specific plans, a garage remodel will generally cost about half of what you'd expect to spend when building a home addition from scratch. However, there are many things to consider before beginning a project like this.
Converting a garage into a living space is a big job that includes raising the floor, insulating the walls, adding heating, cooling and ventilation, and updating doors and windows. Before you begin a garage makeover, take the time to consider all aspects of the project.
Yes, you'll need planning permission to do nearly any kind of remodeling in your home. Be aware, some city ordinances or home owner associations may require a certain amount of covered parking that could prevent you from converting your garage.
Any space that requires a permit will also require an inspection at the end of the renovation to make sure you have met all building code and zoning requirements. In the case of a garage conversion, you need to conform to building regulations, fire safety, and local zoning codes. Getting permission to make such a conversion is often difficult to get from local municipalities.
A lot of people illegally convert garages into living spaces without complying with the local building code. Not only is this extraordinarily dangerous for anyone living in an illegal unit, but it's also dangerous for the homeowner because it leaves them open to lawsuits. Imagine you are renting an illegally converted garage to someone and they start a fire.
Not only are you 100% liable for the damage, but if they injure themselves you are on the hook for their medical bills and leave yourself open to a serious lawsuit.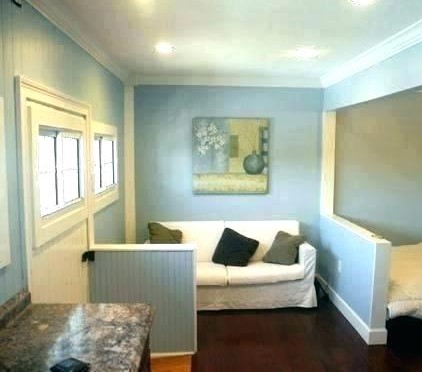 When is Converting Garage to a Room a Good Option?


If you're looking to add living space to your home without starting from scratch, converting a garage to a room is an option to consider.
A garage remodel is the right option for your home, if:
1. The garage door is easily replaceable for your space: Will your new living space allow for patio doors or an additional entrance where the overhead door used to be? If not, make sure you can blend the new wall into your current home exterior and create a wall that doesn't look like it used to be a garage.
2. Heating and cooling is in your budget: To keep costs down, find out if your current HVAC system will support an additional room. If so, you can expand the ventilation to cover the garage. If not, you can update the system or purchase an independent system to provide a heating solution in the garage, but you'll need to make sure you can afford one of these options.
3. Plumbing is accessible (if necessary): If you're hoping to add a bathroom or kitchenette to make your garage conversion project into an in-law suite or apartment, start with contacting a plumber. Adding plumbing lines, specifically drainage, is often the most expensive part of a garage makeover and could be outside your budget.
4. Adequate parking and storage are available elsewhere: Converting your garage means permanently eliminating parking and storage. Turning the garage into extra space will not be worth the investment if you no longer have a place for your lawn mower, toolbox or have insufficient or unreliable parking.
Does a garage conversion add value to your home?
Real estate rule of thumb says that depending on location and layout of your home, an added room is worth about $100,000 in appraisal estimate.
Before making a final call, consult with contractors and other professionals to determine whether a garage conversion is the best way to accomplish your space-enhancing goals efficiently, safely and with the value of your home intact.
---