Monday, March 27, 2017 / by Vanessa Saunders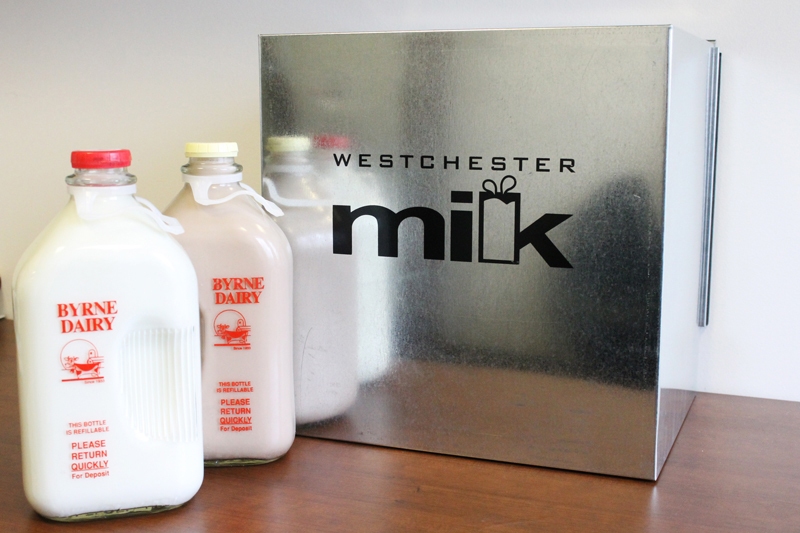 If you can remember fresh milk delivered to your home, you can probably remember 25-cent gas and soda fountains at the five and dime. But the charm and convenience of having fresh dairy products delivered to your door is alive and thriving. Matt Marone, owner of Westchester
Milk has been delivering the goods weekly for the last 18 years to over 350 clients in Westchester, the Bronx and much of Fairfield every week.
Matt's goods include fresh milk (which is pesticide, preservative and growth-hormone free), eggs, butter, cottage cheese, sour cream, New York maple syrup, honey, jams, granola, pies bacon and steaks. Many of his products are sourced from area farms.
His milk is from Byrne Dairy in Montgomery, NY, and is delivered in glass bottles, just like in the old days. Customers return empty bottles to their driver and they are washed, sanitized and re-used.
To get home dairy delivery from Westchester Milk, register on the website
www.westchestermilk.com
or call them at 914 528 3951. Customers are then contacted for delivery and can place their order. After that, it's just wait for your delivery day and fresh dairy will magically appear on your doorstep.