Monday, May 13, 2019 / by Vanessa Saunders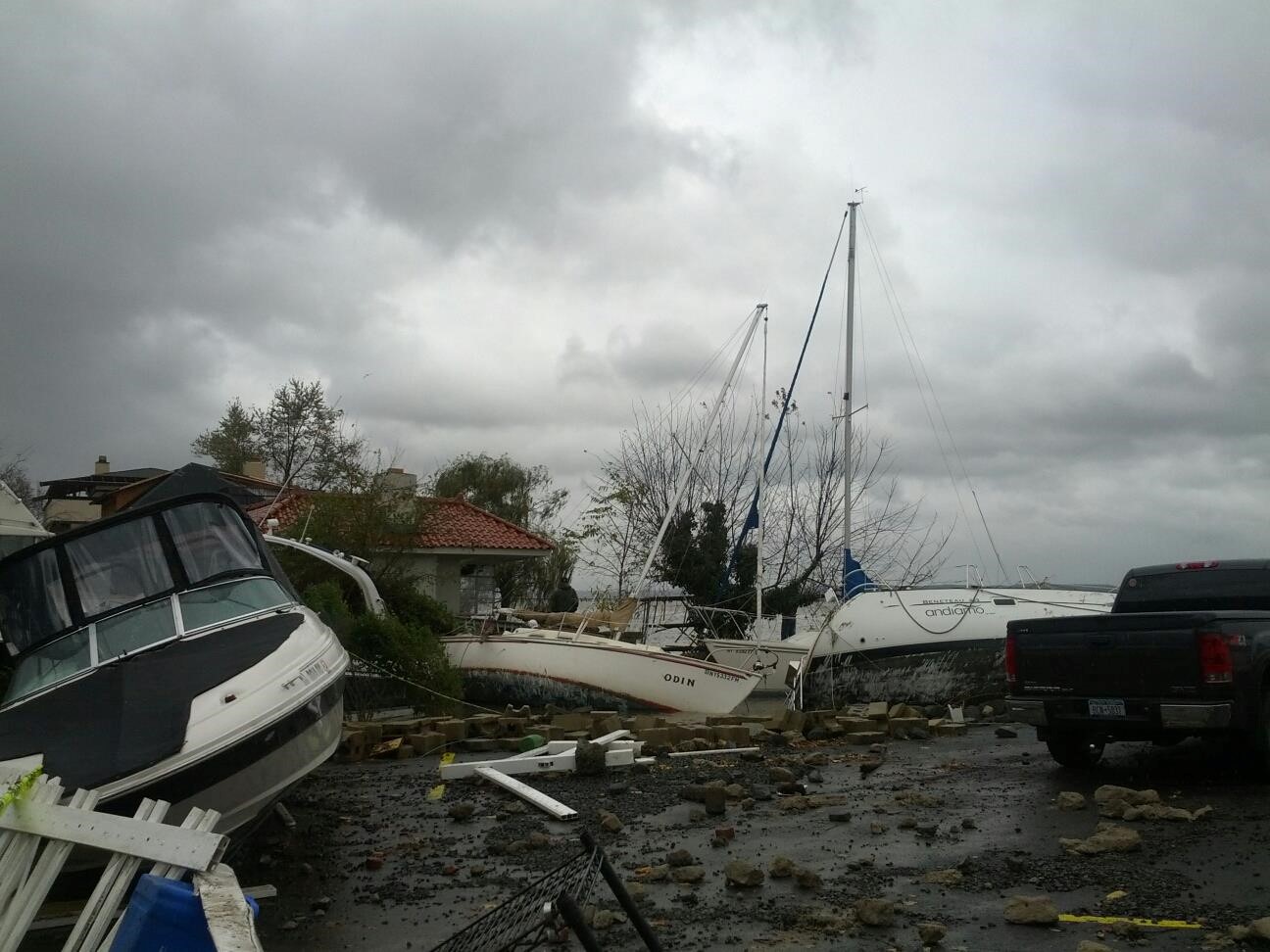 We seem to constantly see stories on the nightly news of all those unfortunate people in the south eastern United States suffering flooding from all the rain we've had this year. Some Hudson Valley homes have been affected by the wet weather as well, though not so dramatically as in the south.
Having a flooded home is a terrible disaster no matter how you look at it. We know because our home on the Hudson River in Piermont, NY was flooded in Hurricane Sandy. That experience taught us some hard lessons on the subject of home flood insurance protection. In particular, we learned the definition of a basement and what it meant to our insurance coverage.
Our home was built into a slight hillside. The main level, which comprised our living room, a full bath, dining room, kitchen and breakfast nook were all slightly below grade. That is, about two feet below the level of the street in the front, and about four feet below in back. That depth into the ground qualified our main living level as a basement. Little did we know that NOTHING on that level would be covered by our insurance when Sandy poured five feet of water into our house.
What does most home owners insurance cover in a storm flood?
The answer is, practically nothing. Most flood insurance covers minor disasters such as a flood caused by a broken appliance, water heater, freezing pipes, a sink, or overflow from an outdoor pool. Water damage from a storm, a storm surge, heavy rains or wind-driven water are not insured in the normal home owners policy.
For all rising water situations only flood insurance can save your basement--and even then coverage is limited. Federally managed flood insurance covers certain objects in your basement like most personal belongings and appliances, but typically won't cover the structure (any finished ceilings or floors). When you take out a flood policy, you will need to purchase both dwelling and contents coverage to get the maximum coverage for your basement.
What else isn't covered?
If an external sewer system backs up into your home and basement, your insurance will not cover the resulting damage. Sewage backup can be one of the most costly disasters than can befall a home, and there are few ways for homeowners to recoup their losses should it happen. Most home insurance companies do offer an endorsement for sewage backup, and it is relatively inexpensive, but only covers you up to $10,000 worth of damage. That's usually not enough monetary protection in most cases. Sewage backup can easily cost hundreds of thousands of dollars to repair.
Water seeping from underground is a tough case for a homeowner to be in, because this is generally not covered. After a period of heavy rain, the ground can become saturated with water, and that water can seep through the ground into a basement. Homeowners insurance companies do not consider this a coverable calamity. Flood insurance also won't cover it unless the seepage is directly related to a flood in the area. The best defense against this disaster is to make sure the foundation of your home is solid and up to date on all inspections.
One defense homeowners can try is installing sump pumps in the lowest part of a basement founation. It's a cheap and cheerful safeguard, and one that doesn't always work if the flooding is severe. If the sump pump fails as well, there is additional "sump pump coverage" homeowners can buy as part of their home insurance policy that insures a basement up to $25,000 if it fails. Of course, in the case of flooding that overwhelms the pump, insurance companies won't pay. The failure will have to be a malfunction, and not a result of poor upkeep of the system or overwhelming water.
---