Friday, January 3, 2020 / by Vanessa Saunders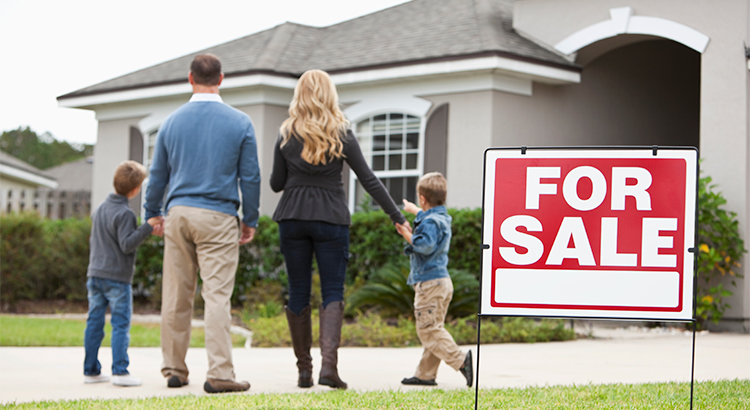 When home owners put a house on the market, they never know how long it will take to sell. Not all homes are created equal, and it's often hard to say whether one will be snapped up, or languish on the market. That said, the following are five factors that can seriously influence whether a house will sell quickly.
1. Asking Price
Finding the right price is partly based on research, and partly based on the experience of your REALTOR®. Appraisers can prepare comparative market analyses all they want, but there's nothing like having a REALTOR® with serious "boots on the ground" experience to fine-tune a price that will excite other REALTORS® and get buyers through the door. That's what gets homes sold quickly.
2. Location, Location, Location
We've all heard that one before, but what a neighborhood is like - posh or plain - and what amenities are near by will always be a factor that you can't control.
3. What's the Competition?
When you put your home on the market you are joining a game. Your house is in competition with all the others like it in your area or a similar area in the market. If it's a buyer's market, you will face stiff competition as a limited number of buyers can pick and choose from a dearth of homes like yours to buy. If it's a seller's market with few homes for sale to a large number of buyers, sellers can call the shots.
4. Your House: Pristine or Fixer-Upper?
Well maintained and updated homes will sell faster than homes that are older and need some fixing up. Put yourself in the shoes of a buyer and look at your property with a critical eye. Is there old flooring that should be refinished? Worn out fixtures need to be replaced? An old stove or refrigerator? Even the paint on walls can shout "dated colors". A home that is move-in ready will sell faster than one showing its age.
5. Marketing
Whether a home owner is in a hurry to sell their home, or can afford to be flexible about closing, how your REALTOR® markets your home makes a big difference. Is your agent exposing the property to the most buyers possible? Does your agent showcase the home with a virtual tour, professional photography, and its own interactive web site reaching buyers around the world? Is it listed on several multiple listing services including international ones, and not just the local MLS list? Showing a house in its best light to as many viewers as possible will make a huge difference in how fast the property sells.
Global Property Systems says:
There are some factors that make it hard to predict how fast a home will sell. But using good sense and good marketing always makes a difference in selling.If you want to sell your house in the least amount of time at the best price with as little hassle as possible, a GPS local areal expert is your most useful tool, because we do real estate differently.
Contact us today
to get your house on the market and sold!
---