Tuesday, June 5, 2018 / by Vanessa Saunders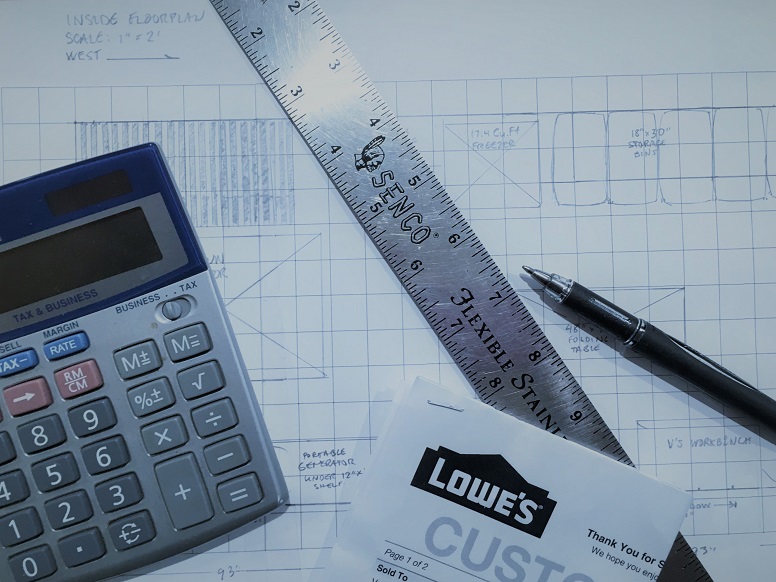 What's the square footage of a house? As the British like to say, "How long is a piece of string?" It depends on what you measure and how you measure it. For that reason, the American National Standards Institute (ANSI) has established exactly which parts of a house may be considered to contribute to its square footage and what parts don't count. It may seem obvious - length times the width of a room equals square footage. Add the rooms up and, poof! You've got your number. But what about a crawl space? Does it count? (No.) What about a pool cabana? (No again.) What about a front porch? (Maybe.) Here's the way ANSI has sorted things out.
How High Is Up?
Oddly enough, we should start with ceiling height. While vertical dimensions never count in square footage, they do affect whether or not a room can be counted. Any space has to have a certain height in order to be considered a room. (Hence, a crawlspace is out.) A ceiling must be 7 feet (2.13 m) tall, or 6 feet 4 inches (1.9 m) with beams or any thing else that might hang down. If the ceiling is angled, it must be 7 feet or higher for at least half of the room's floor area. If it is, then any part of the room with a ceiling of 5 feet (1.52 m) or higher should be included.
How Low Can You Go?
Let's talk about unfinished spaces. Unfinished basements and attics should never be included in square footage measurements. And any room below ground level, even by a foot, is considered a basement. And even if a basement is finished, furnished, heated and livable year around, it doesn't count according to ANSI standards. Basements with windows used to be considered part of the square footage, but to be consistent, they no longer do. ANSI needed a universal standard and as a result, basements were eliminated completely from their standards for calculating square footage. Your building inspector may count them as rooms if they have egress (a door) to the outside and meet other local codes, but we're talking here about figuring square footage, not standards for a certificate of occupancy.
Porches must be enclosed and heated using the same system as the rest of the house. For lofts or attics, the height rules apply, and they must have access by stairs. Ladders, even the drop-down kind, disqualify them to join the square footage party.

Just 'cuz you live there don't make it yer home.
How about garages? Quite a few Millennials living at home would consider them part of their domain, as would guys who have converted garages into "man-caves," complete with WiFi, plumbing, heating, beer 'fridges and big-screen TVs. But according to ANSI, no matter how you put lipstick on the pig, garages still don't count. Ever. For attached garages, the shared wall with the house will only serve as the outside wall of the house when determining square footage. The same goes for guest houses, pool houses or out-houses - if you have to leave the main house to get to them, they don't count. Call them "Bonus Rooms," if you like. It has a nice ring to it. But a finished space (with heating etc., etc.) above a garage can count, as long as you can get to it without leaving the house.
Figuring square footage can be tricky, so be sure you know what standards were used by whoever calculated it. They may differ from one REALTOR® to another. If they didn't use ANSI standards, part of their calculations for your square footage might include the outdoor biffy!
---