Tuesday, August 25, 2015 / by Vanessa Saunders
Surviving relatives of a deceased person often become involved in disposing of the decedents property. In New York and other states, if no will is in place, the courts get involved, to be sure all heirs are treated fairly in the eyes of the law. Probate administration is required only for property owned by an individual at death, where it is necessary to "prove" who is entitled to that property as a result of the owner's death. For example, property put into a revocable or irrevocable trust by an individual during life would not be subject to probate The trust owns legal title to the property, so the beneficiaries of the trust own what's called beneficial title.
Likewise, property owned jointly with someone else as tenants, or property owned as joint tenant with right of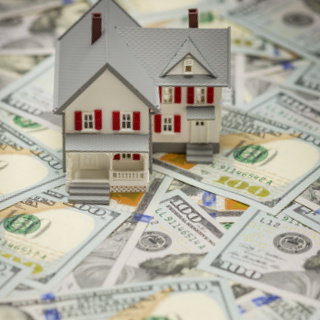 survivorship with another surviving individual, is not subject to probate. Property passing by a valid beneficiary designation (with the named beneficiary living), such as a life insurance death benefit for a policy insuring the decedent or the balance of property in an IRA or similar retirement account, will avoid probate.
Finally, assets that are subject to some form of Transfer on Death or Pay on Death designation, will not be subject to probate if the designated beneficiary or beneficiaries are then living.
Real estate owned by a decedent which is not in a trust or jointly owned by survivors can become a vexing problem, as it must undergo the probate process. When it's decided who is entitled to the property, the new owner must elect what to do with it. Several choices include moving in and taking full possession if the property is desirable and meets the needs of the new owner. If the new owner isn't interested in moving in, the property can also become an income stream as a rental.
More often than not, the inheritor chooses to sell the property, either as a fire sale to just get rid of it and its tax liabilities, or do some fixing up and "flip" it for a higher price, or put it on the market at full price and wait to see what happens. If properly priced and in a market that suits the property, marketing the house as any other real estate listing can be the most profitable option if the seller has time to wait for a buyer.
One easy solution is to use GPS Real Estate's program for sellers of inherited real property. Visit our website to learn more about how we can help you with inherited real estate.