Friday, February 5, 2016 / by Vanessa Saunders
Inman Connect
We just came back from the 20th Annual Inman Connect meeting in New York City, which is the real estate industry's pre-eminent gathering of the leaders in real estate and technology, all talking about the real estate business. It's full of seminars on every possible topic relating to the buying and selling of properties.
I was particularly gratified to discover that two of the hot button discussion points this year were about cloud-based brokerages and team-based business strategies, concepts I have had in place since we opened our doors four years ago. Damn, it's good to be ahead of the crowd!
Inman is all about technology, and is a leading provider of news and tech services to the real estate industry. To that end, a third of the seminars we attended were about new goods, products and services on the horizon (and some even just beyond the horizon.) I doubt many of you would be interested in some of the new ideas they showcased, such as software that searches a person's online movements and develops a profile to determine which job applicants would make effective agents (kinda creepy, actually), or an app for general building contractors which allows them to coordinate the activities of all sub-contractors on a build. But some of the new tech in real estate is truly phenomenal.
Virtual Reality 360
One of the most amazing things we saw related to virtual reality video, and this is one of those topics that is not yet on the horizon, but coming soon. Realtors will be able to use specialized cameras to take 360-degree videos throughout a house. After some computer magic, the video streams can be uploaded to the property's website and prospective buyers using virtual reality goggles can virtually walk through a house, look around, up, down and get a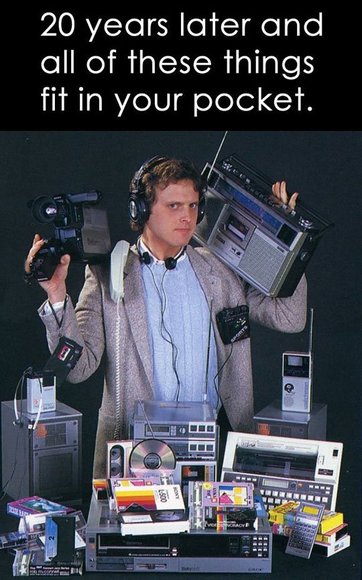 real sense of what it's like in a home, without ever stepping inside.
This technology is just starting. The New York Times sent "Google Cardboard" VR viewers to a few hundred thousand subscribers who now receive short NYT videos adapted for virtual viewing. The Wall Street Journal already produces VR videos of real estate for its homes section.
Photo Drones
Another topic of much discussion is the use of videos shot by drones. Already in use by Realtors to film property exteriors, the devices are getting smaller, and the video quality they are capable of is getting much bigger. Also on the drone table were discussions about how local, state and federal regulations are changing to deal with the potential dangers and disturbances drones present. Their use has skyrocketed since they were introduced. In one year, the number of drones used in the United States increased from 25,000 to over one million.
Some other interesting ideas were:
Better Mortgage is an online lender that uses its mobile app to let customers apply for mortgages on their mobile devices and promises an approval in three minutes.
Placert adds "soft data" to a house listing by asking the owner and their social network to endorse or add features, share photos and videos, pinpoint interesting spots on an interactive map and share memories and anecdotes.
MorphLab is suggesting we build apartments with movable walls, allowing homeowners in small spaces to have, say, a larger living room when not using the bedroom by moving the living room wall into the adjacent bedroom, or temporarily taking space from the den to expand the dining room when company comes.
A technology called Zero UI (Zero User Interaction) will let us use hand gestures to make things happen around the home. PointGrab lets you control the appliances in your kitchen with just the wave of a hand. Point at your dishwasher and it'll turn on. Wave at your range top, and it'll turn down before water boils over. Snap your fingers and the lights will come on. Or motion towards the fridge door, and it'll open even though your hands are full. (I envision some problems when the Italian relatives come to visit.)
Solar panels are starting to become commonplace on homes, but will be even more so with the introduction of rooftop solar panels that are also shingles, or even clear glass windows. And a company called Orison has developed objects like lamps and statuary for inside the home that are actually battery storage for solar electricity.
My award for tech genius, though, has to go to a product which is actually designed for the new car industry that somehow came under discussion at the show. It's a device targeting teenagers to make them use their seat belts. It's actually very simple. It senses how many of the car's seats are occupied, and unless the appropriate seat belts all are buckled, the stereo can't be turned on. Love it!