Monday, October 21, 2019 / by Vanessa Saunders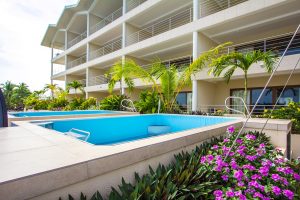 When hiring a REALTOR®, be sure he or she is skilled in the type of property transaction you intend to make. The truth is, different real estate dealings come with different regulations, and if your agent isn't an expert in the type of transaction you're conducting, it could come back to bite you not only during the transaction buy down the road as well.
Here's a real-world scenario as related to us by Pearl Insurance, our risk management specialists, in which an agent well-versed in residential sales decided to venture into commercial sales and ended up being sued.
THE SITUATION
A real estate agent with a successful background in residential sales received a request from a light manufacturer to help locate a new business space to rent. The agent had been selling residential homes for over 30 years, and he welcomed the opportunity to finally put his commercial real estate knowledge to use.
THE PROBLEM
The agent was considered an expert in residential transactions, but he was inexperienced in commercial real estate.
THE MISTAKE
The agent found a great space in an old converted factory that housed dozens of similar manufacturing operations. While negotiating the contract, the agent misunderstood the true extent of the Common Area Maintenance [CAM] provision. Common Area Maintenance charges are one of the net charges billed to tenants in a commercial triple net (NNN) lease, and are paid by tenants to the landlord of a commercial property. A CAM charge is an additional rent, charged on top of base rent, and is mainly but not solely composed of maintenance fees for work performed on the common area of a property. The agent mistakenly thought that CAM charges only applied to general maintenance expenses, like landscaping and snow removal.
THE RESULT
Six months into the lease, the building owner notified the tenants that he planned to replace the aging roof with a new one. At first, the light manufacturer was pleased his new landlord was investing in capital improvements.
However, when the manufacturer learned from other tenants that the cost would be included as part of his CAM fee, he reviewed the contract and discovered that it failed to detail what expenses would or would not be included. He then consulted a real estate litigation lawyer who explained his agent should have pointed out the gaps in the contract's wording, to protect him as a tenant by insisting on adding restrictions and/or a spending cap into the provision.
The lawyer also stated the agent's misunderstanding of the CAM charges (thinking they were only limited to general maintenance) was in direct conflict with the listing contract language. The tenant was forced to file a law suit against the agent alleging breach of fiduciary duty.
GPS Says:
Be sure the agent you hire is fully qualified in the kinds of transactions you intend on pursuing. GPS has agents in offices around the world who are fully qualified in residential, commercial, and re-location transactions. Our commercial real estate team is experienced in representing properties of all sizes and values, from $20,000 plots of land, to portfolios exceeding $450 million.
We work with global investors interested in buying into US companies or buying the property to start one. GPS markets it's commercial listings worldwide, and works closely with immigration attorneys to assist in finding the ideal business or premises for their clients. We work in 50 languages and as members of FIABCI (The International Federation of Real Estate Professionals) we have built solid relationships with real estate brokers in over 300 countries around the globe.
---