Thursday, November 14, 2019 / by Vanessa Saunders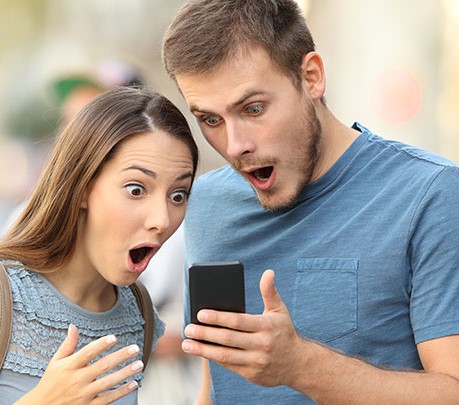 Buyers are allowed to make requests of home sellers when they see repairs they feel need fixing before they sign the purchase contract. Some buyers make the mistake of submitting a laundry list of requests. The goal of requests for repairs should be to ensure that the home is in a safe, livable condition. But when over-the-top requests and frivolous demands are made by buyers, the seller may reply with a few pointed requests of his own and end the negotiations.
While buyers have a right to ask for repairs, sellers also have the right to say "no." The following are guidelines we like to follow to keep both sides moving forward.
1. Be sure the home inspector isn't inflating minor issues to justify his fee.
Some inspectors can raise buyer's hackles by using language such as "near the end of its useful life" (frequently seen for furnaces) or "recommend replacement." Hire an inspector whose reports are thorough and sensible.
2.PLEASE don't ask for cosmetic changes.
Repainting a house, installing new carpeting or replacing wood floors are all changes the buyer should make, according to his or her tastes. We have seen extreme cases such as filling in an indoor pool or making extensive landscaping that are not only refused but also alienate the seller.
3. Limit repair requests to main systems.
These include electrical, plumbing, heating, the roof, doors and windows, and the foundation. These should be doing their job without causing hazards like a furnace with carbon monoxide emissions, or inconvenience, or a roof that leaks. Some mortgage programs like VA or FHA may add specific requirements of their own.
4. Say yes to safety.
New York law requires radon gas be eliminated with proper mitigation if it tests above allowable limits, and local fire regulations require smoke and carbon dioxide detectors are present. The exception would be safety issues such as a door that swings out over steps, or other design flaws. Though annoying, they are part of the home's structure and should not be considered the owner's responsibility.
5. Say no to pests.
Be sure to have sellers mitigate any insects or pests and the damage they have caused. Don't forget mold growing in damp areas.
6. Don't ask for old systems to be brought up to current building codes.
Homes are sold with the applicable building codes of the day it was built or the day any permitted upgrades were constructed and signed off by the local building department. Homes built in the 1950's, for example, may not have grounded electrical systems. While it would be a good idea, such requests are considered an upgrade and should not be demanded of the seller.
Likewise installing GFCI outlets, copper or PEX pipes, new furnaces, double pane windows, insulation, or replace a roof that is still water tight are considered system upgrades and should not be the seller's responsibility.
7. Likewise, don't ask for abatements.
Buyers can order inspections to ascertain levels and locations of hazardous materials such as asbestos and lead based paint if they choose. However it is generally accepted that the seller is not required to abate these items.
While it's important to get the best possible terms for the buyer, there is often a fine line between reasonable and not.
---