Friday, May 31, 2019 / by Vanessa Saunders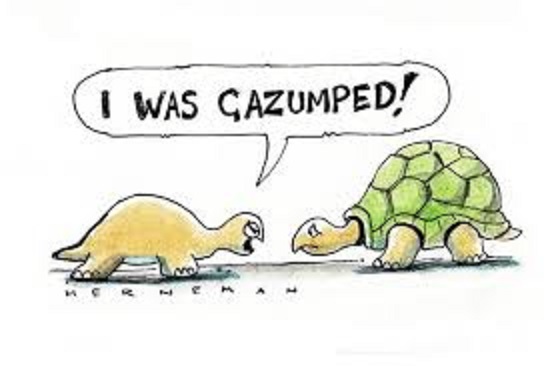 Before I got into real estate, brokering Hudson Valley properties, I had experience as a home buyer and a seller in England. Back home, they have a word, "gazumped," which describes losing out on buying a property at the last minute to a stronger offer. We don't have a special word for in in America but it still happens here.
In the Hudson Valley's competitive real estate market, buyers need to make their offers stand out when competitive bids come in from other buyers. Obviously having a higher priced offer has the most weight given to it, there are several others buyers can use. Here are four.
1. Flexible closing dates and full deposits.
Timing comes in second after price. Buyers should ask their loan originator to find out how tight they can realistically make the closing dates and how far out they can be scheduled without requiring an extension. The buyer's REALTOR® should explain to the seller's agent that buyers can close within a reasonable amount of time, but are flexible to the seller's wishes. Then make a full lump sum deposit when contracts are executed, rather than paying the deposit in a series of disbursements. This should let the seller know how serious the buyer is.
2. Pre-approval letter.
Buyers should direct their lender to write a pre-approval letter that shares with the seller that all the income and asset documents have been submitted and that the file ready to be submitted to underwriting. Add to this providing the seller with the AUS (Automated Underwriting System) findings along with a brief explanation of how to interpret them. This shows seller how strong the buyers are in getting financing and gives them confidence the deal will go through.
3. Waive contingencies.
If a buyer is really serious about a property, waiving contingencies such as property inspections or bank appraisals sends a strong message to the seller. It still allows the buyers to know what they're getting, and it frees the seller from worry about anything the inspection might turn up unexpectedly.
4. Submit a complete offer.
The buyer should be sure to include all documents necessary to execute the contract without requesting further information or going back for further information. This should include the pre-approval letter, a copy of deposit check, and all related disclosures and addendums. If it is an all cash offer, proof of funds. If it is an FHA mortgage, include the FHA Amendatory Clause as well.
Global Property Systems says:
Making a strong offer and getting the house you want is a win-win for everyone involved. Nobody wants to be "gazumped!"
---