Tuesday, November 5, 2019 / by Vanessa Saunders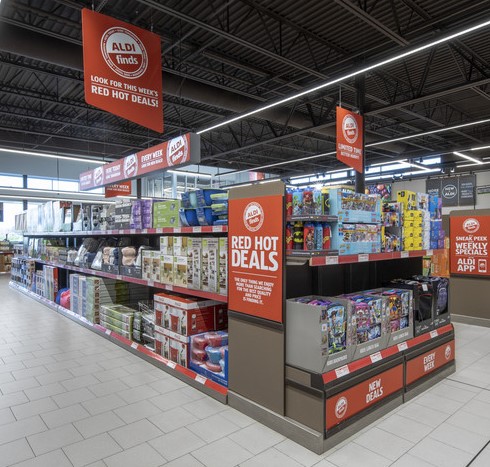 If you've shopped at the new Aldi grocery store which just opened up in the former Pathmark location in Nanuet, NY, you've probably found out just how important that quarter deposit you paid to use a shopping cart really is. If I told total strangers I'd give them a quarter to push a cart across the parking lot and back, I can just imagine the response I'd get from most New Yorkers. But when it comes to getting back their 25-cent cart deposit, New Yorkers will move heaven and earth.
Aldi executives of course know this little bit of human behavioral science. The company can never over-estimate what we'll do to get our quarter back. In the mean time, it saves them thousands of dollars by not needing shopping cart wranglers to do the job.
So just what is the buzz about this funny new grocery store that makes you rent carts, bring and pack your own grocery bags and has "wham, ban, thank you ma'am" cash register checkers who ring up your shopping at the speed of light?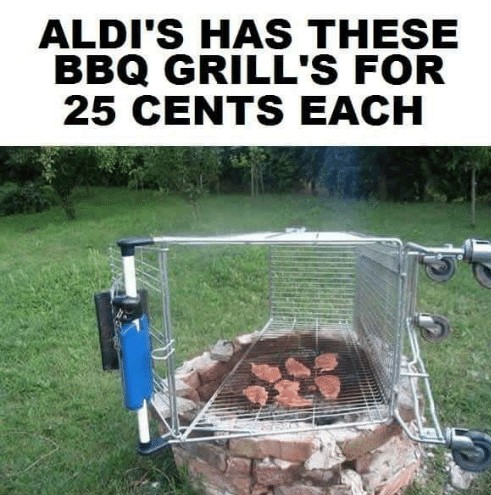 Aldi is a German-based grocery chain which is known for its tighter-than-bark-on-a-tree strategies to save money (like the 25-cent shopping cart rental scheme and not offering shopping bags). Such penny-pinching has allowed Aldi to undercut even Walmart's margin-thin grocery prices.
One secret to their low prices is reducing the variety of manufacturers represented on Aldi shelves. Instead of offering twenty-nine different brands, sizes, styles and ingredient-free options of a product, they may carry two. This allows department buyers to purchase huge quantities at equally huge volume discounts. Aldi only stocks around 1,400 items — compared to around 40,000 at traditional supermarkets and more than 100,000 at Walmart supercenters.
Eight house brand products you should buy at Aldi.
Surprisingly, a store known for its cheap prices carries some high quality yet affordable items on its shelves. Here are some you should check out at Aldi:
Chocolate
The German-owned company reportedly deals with lots of European suppliers, meaning they also have lots of imported treats—including chocolate.
Breads
Aldi sells tons of different types of bread including brioche, whole wheat, rolls, Italian bread, bagels, even English muffins, and more. Their fresh white bread retails for about $0.89 making it a steal in comparison to the average retail price of white bread in the United States at $1.32.
Butter
According to Business Insider, four sticks of Aldi's house brand butter is $1.28 cheaper than the same amount sold at Walmart.
Cheeses
Similarly to their chocolate selection, Aldi has excellent cheeses from grass-fed cheddar to gouda and everything in between. These fancier flavors range in price anywhere from $2 to $5.
Yogurt
One 32-oz container of Aldi yogurt beat the Walmart brand by 50 cents. Aldi offers everything from kefir to kid-friendly squeezable yogurts.


Canned vegetables
Whatever you can find in a can—including broth, beans, tomatoes, applesauce, and various veggies—are good items to buy at Aldi. Unlike Costco or Walmart, you don't need to buy in volume to save.
Baking essentials
Baking must-haves like flour, sugar, and oil are a steal at Aldi in comparison to other name brands. For example, the Aldi Baker's Corner store brand sells a 32.8-ounce bag of brown sugar for $1.29 in comparison to Domino's light brown sugar which retails for $2.69.
Organics
Aldi has lower prices on everything from organic produce and beef to organic grains and coffee. You can reportedly find organics at Aldi for up to 50 percent less than Whole Foods.
Let's hope Aldi will have better success at the Nanuet location than did Pathmark. And if you go, don't forget to bring your quarter.
---