Tuesday, February 12, 2019 / by Vanessa Saunders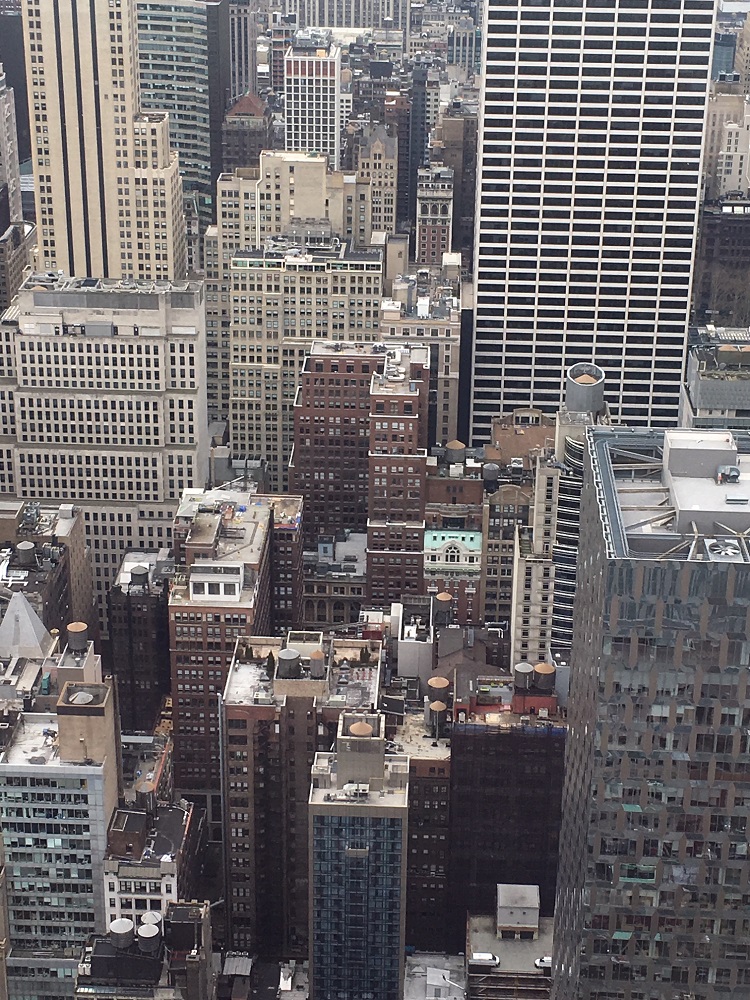 Increased immigration has been found to be a surprising key factor in the growth of the American economy through 2030, says a recent real estate study. Plans to block or limit immigration will cast a shadow of negative growth on the real estate industry and the general economy.
A recent study
conducted for the National Multifamily Housing Council (NMHC) and the National Apartment Association (NAA) by Hoyt Advisory Services estimated housing demand through 2030. As part of the study, immigration was considered as one source of future demand for U.S. housing. A surprising conclusion in the study as reported by by the Counselors of Real Estate organization (CRE), was how critical immigration will be to the growth of real estate in the United States.
According to the CRE, "Immigration is currently providing approximately 45% of the U.S. population increase, and in a few years could provide more than 50% of the net new housing demand. Because of aging, U.S. population growth, including immigration, has already slowed from 1% in 2001 to 0.7% by 2016, and could slow by half this pace through 2030 without positive immigration growth."
The study paints a grim picture for some slow-growth cities. : "Slow-growth cities with poor in-migration patterns from other U.S. cities will be completely dependent on international in-migration to create population growth going forward or will risk experiencing a shrinking and aging population base. These cities are not necessarily where you think they might be – many are non-border cities, particularly in the Northeast."
The study says that demand for real estate under the current administration's anti-immigration policies is uncertain. "Population size and growth are the underlying base factors of real estate demand estimates. While demographic and age trends are somewhat predictable, the current debate surrounding immigration policies now puts a large band of uncertainty (or error margin) around future real estate demand."
Steve Maggi, Founder of SMA Law Firm, a U.S. immigration and naturalization law firm located in Manhattan, NY points out that the value of immigrants to the growth of population and housing demand comes from immigrants' increased birth rates. "Immigrants have more children than native-born Americans, whose birth rates are actually dropping, which means that the US as a whole will increase in numbers, which drives housing demand, and which offsets the US's overall dropping birth rates. Immigrants tend to follow the birthrate trends from their home countries as opposed to metamorphosing into the American nuclear family model, and this drives demand for housing, as well as the number of potential buyers. Slowing down immigration counteracts this positive offset."
Beyond increased birth rates, immigrants are more likely to buy property once they've moved to the U.S."People who can reside here are more likely to buy here more than once, Says Maggi. "Slowing immigration will also make the investor pools shallower, and the overall image of the U.S. as anti-immigrant overall, as a product of its immigration rhetoric and corresponding policies, also is discouraging foreign investment in businesses and real estate, which will hurt the real estate market, both commercial and residential."
The conclusions of this study are as follows, where each is compared to a baseline economic scenario over the period of 2018-2027:
| | |
| --- | --- |
| Balanced Immigration Reform | Stricter Enforcement |
| GDP grows by 3.9% more than otherwise | GDP is reduced by 3.0% |
| 8.4 million more jobs created | 6.9 million jobs eliminated |
| Raises real incomes by 2.3% | Lowers real incomes by 1.3% |
Steve Maggi can be reached at:
Steve Maggi, Esq. Manhattan Office: 222 Broadway, 19th Floor
Queens Office: 27-01 Queens Plaza N, 13th Floor
Office: (212) 402-6885; Cell: (917) 657-1132
Email: smaggi@smalawyers.com
Website: www.smalawyers.com
---