Monday, December 3, 2018 / by Vanessa Saunders

In the much reported-on Climate Change Study released by the United Nations in November, global warming will bring a grim existence to our children and grand children who live to AD 2100 in the Hudson Valley. It painted a bleak picture of a nation consumed by fires and extreme heat, drought and food shortages, floods and disease.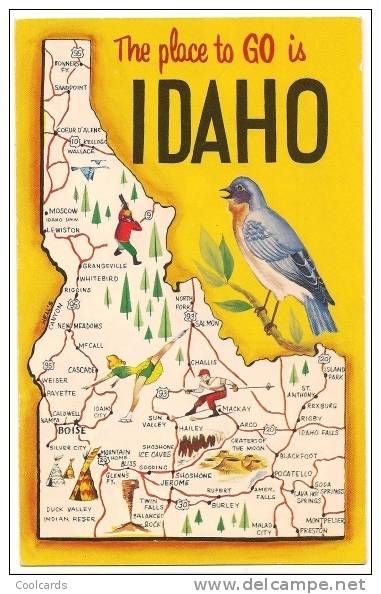 Stepping back to a take a global view, are there any countries more likely to survive global warming than others? Let's see who's
NOT
as likely to survive according to the experts:
Countries heavily reliant on agricultural industries.
Countries bound to the world's oceans and coastlines.
Countries politically unstable or conflict-prone.
Countries with weak health infrastructure.
That leaves us with just a hand-full of well-placed, well structured and peacefully run areas: Canada, Northern Europe, New Zealand, and perhaps Japan.
What about the good old U.S. of A? The leader of the free world, home to the wealthiest of the one percent and the nation with the most resources on earth? Isn't it safe for us?

Well, not so much.
Just ask any of the Americans who recently suffered wildfires in California, hurricanes on the southern and eastern coasts and stifling drought across the country's mid-section. Oregon may be an escape from climatically extreme weather, but Florida is constantly under climatic siege from hurricanes and coastal flooding. (It's only ironic that Mar a Lago will be one of the first to sink below rising sea levels.)
According to an article in
IFLScience.com,
worst hit will be parts of Texas, Florida and the deep South. "(They) will suffer huge economic losses, up to 28 percent of total GDP in some counties, by the end of the century. The region's poorest counties will have their funds bled dry by the rising mercury as agricultural yields shrink, energy costs spike, and mortality rates shoot up."
A study in
Science magazine
predicts that "the entire US economy will take a hit overall, but the northwest, where the climate is already far milder, might benefit a little from the changes. Agricultural yields will increase to varying degrees, and, thanks to a lack of weather extremes in general, states like Washington and Montana will be relatively safe, increasingly wealthy places to reside."
So where's a young lad to go in America to best escape the climatic catastrophe looming on our collective horizons? The Times has given us a short list, courtesy of Dr. Benjamin Strauss, who studies climate impact at Climate Central, an independent nonprofit research collaboration of scientists and journalists:
Portland, ME
Though not land-locked as some would require, Portland is located to the north and has a hilly topography not susceptible to sea-level rise. Also, places north of the 40-degree latitude will not have the same drought problems as more southern states.
Detroit MI, Chicago, IL and Madison, WI
Cities around the Great Lakes are safest from climatic risk. They aren't subject to coastal flooding, and the Great Lakes offer a plentiful supply of fresh water. It may be hotter, and see heavier rainfall, but not the dangerous heat predicted to hit the southeast and southwest. (According to Dr. Straus, flooding remains a problem, as Midwestern cities have seen a 45% increase in rainfall since the 1950s.)
San Francisco, CA
The City by the Bay and other population centers along the northwest coast are more insulated against miserable hot weather," and are also less likely to be impacted by sea level rise. Some have argued that economic instability would be a factor against survival. People with resources are also more able to adapt than the less fortunate with fewer resources.
Boise, Idaho
Safer than some West Coast communities, Boise is more likely to be impacted by wildfires. But forest fires don't affect large cities as much, with the exception of air quality. Drought and heat risk is minimal.
New York, NY
Surprised? Us too. But the Big Apple has some plans, specifically PlaNYC, first proposed by Mayor Bloomberg in 2007 and carried on by Bill de Blasio to prepare for higher sea levels. According to Strauss, "New York City has some landscape advantages and has some landscape challenges," he said. "But it also has a lot of resources and is beginning to invest in preparing for higher seas. It has a long way to go, but it recognizes that and is beginning the journey."
Toronto, Ontario
Toronto has developed solid infrastructure, a financial system and public services that will likely not be affected by rising sea levels or water shortages.
Globally, two thirds of the world's biggest cities are within a few feet of sea level. 7.5 billion people on earth live in urban environments within reach of sea-level rise happening this century.
So look out, Boise. Here we come!
---