Monday, February 10, 2020 / by Vanessa Saunders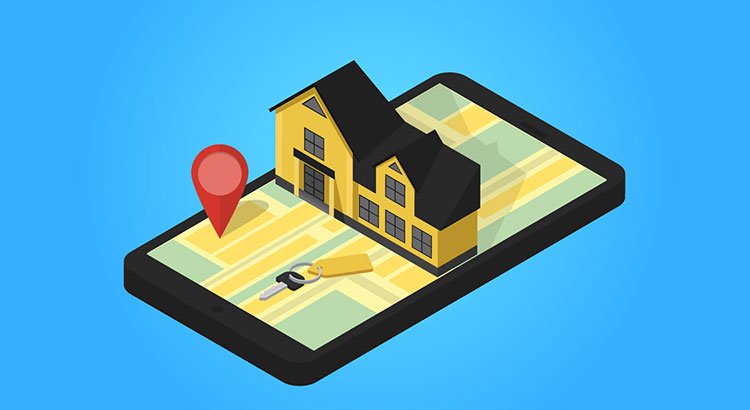 By Vanessa Saunders, MBA, MIMC , Broker Owner,
Global Property Systems
.
We wrote last week about how iBuyers like OpenDoor, Zillow Offers, Offerpad and Knock are threatening the existence of buyer agents. Judging from the response, it rattled a few cages. Realtors are slowly waking up to the presence of iBuyers as the concept spreads out across the country. But iBuyers are facing a few problems of their own which should be noted.
An iByer is a company or investor which uses Automated Valuation Models (AVMs) to make instant offers on homes. It allows sellers to close on a property quickly. Once sold, the company then turns around and resells the home, hopefully at a profit.
Their model simplifies the buying and selling of homes to a retail formula. Instead of Realtors acting as go-betweens, matchmakers for buyers and sellers who skim a little off the top, iBuyers are becoming home retailers - buying wholesale and selling (hopefully) at a profit. A six to 12 percent fee cushions the blow of losses in some models. For now, iBuyers will pay standard commissions to Realtors bringing a buyer.
IBuyers are on track to revolutionize the real estate industry, but they do face some challenges. One challenge is simply being able to operate at a profit. None have as yet. Part of that problem may be that IBuyer firms haven't settled on the revenue streams needed to keep it profitable AND competitive with traditional real estate.
1. The issue of price.
Collateral Analytics recently released a study which revealed the advantages and disadvantages of using an iBuyer. According to the study, "iBuyers offer quicker closings for sellers who would like to avoid the uncertainty of knowing when and if their home will sell. For motivated sellers who want a predictable sale date and need to move, there is no question that iBuyers offer a welcome alternative to traditional brokerage."
The study, however, also showed there is a cost for that convenience. Traditional brokers fees generally range from 5% to 7% of the sales price…In addition to this cost, buyers typically pay some closing costs including lender related charges in the range of 1% to 3%.
In contrast, some iBuyers charge sellers a 'convenience fee' of 6% to 9.5%. Some also charge the seller for fees typically paid by buyers at closing adding another 1% or more. Most iBuyers will inspect the home, assess a generous home repair allowance and negotiate a (an additional) credit to handle such repairs…Overall the total direct costs, ignoring repair credits, will run 7% to 10% for an iBuyer, versus the typical 5% to 9% combined seller and buyer costs with a traditional broker. Yet, that is not the end of the story or comparison.
Other bothersome problems:
2. Carrying costs.
Buying up homes involves significant amounts of capital, plus the iBuyer must pay the expenses of the house between the time they purchase it and the time they sell it to a new buyer.
3. Security issues.
A home with an iBuyer 'For Sale Sign' alerts anyone passing that the house is vacant. These homes could become targets for vagrants and criminals.
4. Automated Value Models have blind spots.
Have you ever tried to sell or visited a home that has a funky layout or a messy next door neighbor or some other deal-breaking oddity that computer models might miss? iBuyers trust their proprietary software to determine their offer, and may be unaware of certain challenges in the property or neighborhood that could adversely impact the value.
5. The dangers of a down market.
Everybody in real estate loses if the great housing crash of 2009 were to repeat itself. A downturn in home prices not forecast by the iBuyer market analysts could be devastating as they ramp up their business platforms, particularly if the cost of capital increases. At the same time, downturns are precisely when the most sellers would want this option.
Global Property Systems says:
It seems that the iBuyer model is here to stay, and may change traditional real estate existentially for some. Realtors who recognize its future impact now can find ways to adapt, to fit into the new real estate mosaic.
If you're considering buying or selling a property locally or globally, or need more information,
CLICK HERE
.
---