Thursday, May 30, 2019 / by Vanessa Saunders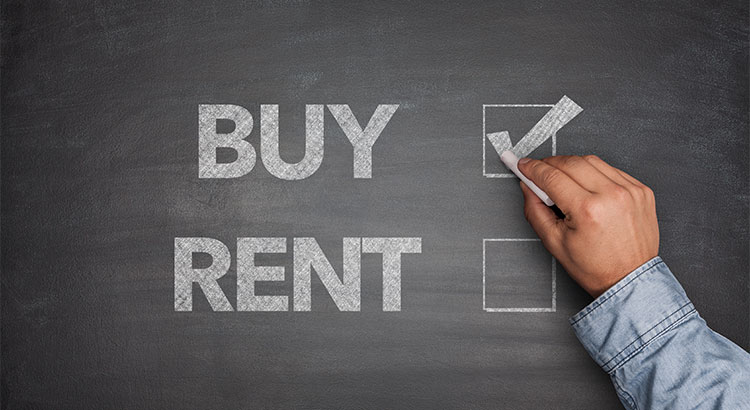 This is a quick look at the advantages and disadvantages of Buying vs Renting a house. A lot depends upon the personal situation and financial status of each individual.
Buying a House:
Advantages:
Buying a house increases in equity as you pay down the mortgage and if property values rise.
Houses have a traditional appreciation over a period of time.
Buying a house gives you a sense of ownership. Once you pay off the loans taken on the house, you own the property.
You can decorate your house in the way you like without getting any permission from others.
Disadvantages:
You are responsible for all the maintenance that is to be taken care of.
You have to think a lot before relocating to another place.
You have to pay the property taxes.
You have to pay the closing costs, broker's fee, insurance costs, Home Owners Association (HOA) charges, registration fees etc.
Banks never finance your entire home loan. They may take care of 80-90% of your home loan requirement and the remaining amount is to be paid by you.
Renting a House:
Advantages:
House maintenance is the responsibility of the landlord. Good news in this season of catastrophic weather and damaging storms.
No property taxes to increase unexpectedly. In our area, a large factory which had been basically subsidizing the tax base in its small town moved out. The town could only jack up property taxes on residents, some going up as much as 55% in one year. If a landlord wants an exorbitant rent raise at the end of a lease, a renter can easily leave.
If you discover you do not like the neighborhood, you can change it at any time. You don't have to think a lot about relocating.
Disadvantages:
Landlord can increase the rent. But as we state early, a renter can thus leave.
The landlord can kick you out at any time on violation of any term or condition mentioned in the home rent agreement
You have to pay forever
You can't modify your apartment
Buying or renting a house depends upon the personal situation of each individual, since both sides have their own advantages and disadvantages. For example, we see an increasing number of retirees in the Hudson Valley selling their house and taking the equity out to enjoy for the rest of their years. For them, a rental in, say, a lovely community in a temperate climate either in the US or abroad can certainly be attractive. No more mowing the lawn or maintaining the property. More time for relaxation and recreation, and the retirees don't have all their money tied up in a house.
Making a decision also depends upon the financial status of the individual. For a person who desire the flexibility to make changes, renting a house will be a good option. On the other hand, if one is looking for a long term investment and wishes to increases his asset, buying a house will be the best option.
The common wisdom has always been that buying a home is one of the smartest financial decisions most people will ever make. For many, it offers an excellent investment prospect which they have some (if little) control over its increasing value. Studies show that the longer people rent, the less likely they are to buy. If you can saved some amount for the deposit, buying a house is usually the best option. By renting a house, you pay a lot for what you are not going to ever own.
It is still possible to buy a home with a low down payment and at historically low interest rates. Certain FHA loans can be had for as little as 3% down. Active military personnel can get 100% financing through FHA military lending programs and pay nothing down. People on the market for a home, either to rent or to buy need to consider their situation, especially how long they intend to stay in one place. Because interest comprises most of the early payments of a mortgage, short term owners build very little equity in the early years of their loan.
---