Wednesday, November 15, 2017 / by Vanessa Saunders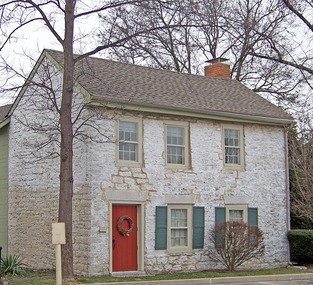 In this four-part series, we will look at some of the problems buyers may encounter when they decide to buy an older home.
#2 Cast Iron Plumbing
One of the most common problems in older homes is plumbing, more specifically, cast iron plumbing. Up until the 1980's most sewer pipes were made of cast iron. It was the least expensive alternative at the time (pre-PVC piping) and was relatively long lived. According to a 2012 Water Infrastructure and Sustainability fact sheet by the Environmental Protection Agency (EPA), the average age of a broken water main in the U.S. is 47 years.
Unfortunately for old home lovers, this means that their homes' pipes are nearing their life expectancy. When cast iron pipes fail, it's usually due to corrosion. It happens faster in sewer lines than it does in fresh water flowing to taps and tubs. This is because what those sewer lines carry generates hydrogen sulfide gas. This gas oxidizes into sulfuric acid which corrodes cast iron. Drain cleaners used regularly can also accellerate corrosion and shorten the life of pipes.
Certainly other conditions can effect a home's sewage pipes. Usually buried in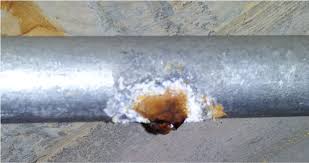 or under a foundation, pipes can be broken by mature tree roots growing nearby. The type of soil the pipes are laid in also matters. Sandy soil is the least corrosive. Clay it the worst. Steven Folkman, USU professor of mechanical and aerospace engineering completed a comprehensive pipe materials study and discovered that "nearly 75 percent of all utilities have corrosive soil conditions and combined with a high portion of old cast iron and ductile iron pipes, corrosion is ranked the second-highest reason for water main pipe failure in the United States."
Believe it or not, a quick change in climate can also damage pipes. The Washington Suburban Sanitary Commission and the American Society of Civil Engineers advises that just a 10-degree change in temperature can increase stress on water mains and service lines, and increase their risk of damage.
Home owners can sometimes tell if a pipe's interior has corroded to the outside. The most obvious are leaks and drips. But not all compromised pipes drip. When examining cast iron piping, you'll typically find two different signs of failure. One is a crack, usually forming on top of the pipe or at a seam, created by the form used during the casting process. This is likely due to the hydrogen sulfide gas collecting in concentration and the resulting acidic attack weakening the pipe wall.
The other external indication of failing cast iron pipes is blobs of rust, usually found on the underside of horizontal sections. The size of these blobs can be anything from little pimples to about the size of half a walnut shell. These aren't as obvious as cracks and can be overlooked because they don't perpetually leak. As the iron around a pinhole rusts, the iron expands and seals the leak. While they might not be actively leaking when discovered, it's certainly a sign that internal corrosion has breached the wall of the pipe.
Early detection when possible can mitigate some of the problems of broken cast iron pipes. The problem is getting to them in the first place. Most home inspectors do not even attempt to evaluate sewer pipes. Their "tests" of the plumbing system are usually checking faucets and flushing toilets. While a chattering faucet can indicate a water leak and a slow toilet can indicate a blocked drain, getting down to the nitty gritty sometimes is impossible.
Many community water departments offer free video screening of pipes leading from a toilet drain out to storm drains under the street. This relatively new technology can give a home owner a look at the insides of the sewer drain, where corrosion starts.
Aside from that, the home owner's next best recourse is to call the plumber, who should be able to give them not only an idea of the condition of their pipes, but may provide an estimate of how much they would cost to repair if necessary.
For the home owner buying an older home, one good recommendation is to set aside a budget for new pipes with any kitchen or bathroom renovation projects they might be planning. Cast iron pipes can often be patched and replaced in segments, so if the home owners are lucky, they might just catch a problem area before it spreads elsewhere.
---