Wednesday, July 6, 2016 / by Vanessa Saunders
What should you know about buying a home that's being sold by its owner? In two words: Buyer Beware.
That's the advice real estate agents give to clients who consider buying a home that's For Sale By Owner, or FSBO (pronounced FIZZ-bo). Studies show that FSBO's are often over-priced, because sellers don't know how to ascertain the correct price for their home, or are emotionally attached to it and refuse to "give it away!" FSBOs also conceal problems that the owners either don't know of, or are trying to hide from buyers. They also usually take longer to close, because buyers aren't familiar with the necessary paperwork, or because the aforementioned conditions or pricing issues are a problem for lenders.
FSBO industry sources deny such claims, saying that people selling their own home are usually trying to side-step using a Realtor, thus avoiding paying a commission. Some are also selling on their own because they feel they know their home's attributes better than a Realtor, who may show scores of homes a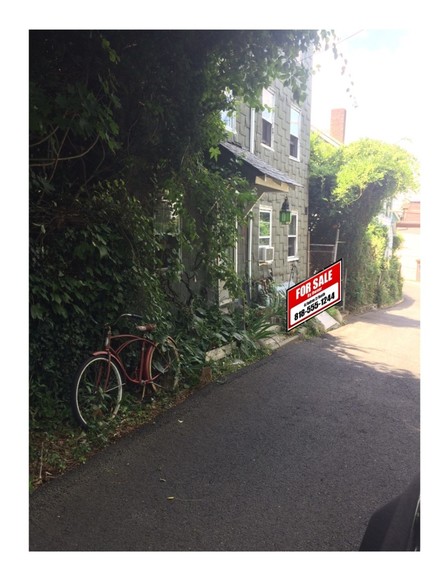 week. They say Realtors don't necessarily know about their neighborhood or the amenities a buyer is seeking -- school districts, babysitting, park access, the neighbors and other factors.
As a buyer, you may have seen a home-made "For Sale By Owner" sign in a yard on your way somewhere, run across a listing on the Internet, or through a buyer agent, a real estate professional representing the buyer who can show homes not necessarily represented by a listing agent.
Buyers agents will tell you that not all FSBOs are overpriced or sold by nefarious owners to conceal problems. But most FSBO sellers share a few traits that buyers should be wary of. For example, FSBO owners have a reputation of being tight with money. Why else would they take on the extra work and risk to avoid paying a real estate commission fee?
FSBO sellers tend to put off the required paperwork if they know about it at all. They are not likely to be familiar with all the rules and regulations, including state real estate laws. Realtors spend many hours studying real estate law prior to taking the state exam to qualify for a license. One example sellers often miss is disclosures. All states have different disclosure laws, stating what and when sellers are required to inform a potential buyer. Buyers of FSBOs should learn what those requirements are and demand the most detailed disclosures possible.
Protect your purchase and your purse.
One of the most important ways a buyer can protect himself is to secure lender pre-approval before putting in an offer. FSBO owners may be trying to sell the home fast, and you may have to move quickly if multiple offers are involved.
While you're at the bank, it's also a good idea to arrange for the lender to manage the escrow or "earnest money" you put down prior to closing. This will reduce your risk should something happen to the deal. Don't let the seller hold your escrow money.
There are a few things buyers should get before making an offer on a FSBO:
1. Get a CLUE
C.L.U.E. stands for Comprehensive Loss Underwriting Exchange. A CLUE report is a five-year history of insurance claims for the property. The reports require a seller's permission, but are quite inexpensive. They are obtainable from a company called Choice Trust. http://www.choicetrust.com/
C.L.U.E. reports will reveal any claims that sellers haven't mentioned. Be especially aware of any water damage reported. But more than that, they will help buyers after they become owners. Buyers can purchase a one-year initial insurance policy when closing on a home. Most insurers will, at renewal, look at a C.L.U.E. report to evaluate recalibrating rates and coverage. If a C.L.U.E. report wasn't used initially, owners may get a rude awakening upon learning their own – or their home's – insurance history is damaging.
2. Get a C.M.A. on the house
A C.M. A., or competitive market analysis is a report that tells you what houses similar to the one you are interested in and located in the same or similar neighborhoods sold for recently. Realtors get CMA's as a matter of course, and use it in pricing a listing or checking the verity of a price on a house listed for sale. A buyer's agent will be able to generate the report, or if you know a sympathetic Realtor, they may do one for you.
Don't forget to research recent FSBO sales in your market as well. FSBO sales aren't included in the data a Realtor looks at, which comes from the local Multiple Listing Service. Learning that a property is over-priced will save you a lot of time, trouble and angst. It will also save you from being in the middle of purchasing a home only to find that your lender declining to make a loan because it's for more than a home is worth.
3. Get a rigorous house inspection
Not all homeowners are "hiding" problems in a house. Many just don't even know they exist! A good house inspector will look for more than missing floor tiles or damage in the home. They check wiring and electrical systems, plumbing, structural issues, and all aspects of the integrity of the structure. They also test for the invisibles: moisture levels, carbon monoxide, radon, asbestos and lead, and even electronic fields. Be particularly aware of any water damage anywhere. Even if an area is dry now, that water came in from somewhere, and repetitive incursions can grow mold, which can be life-threatening in the worst cases.