Thursday, February 6, 2020 / by Vanessa Saunders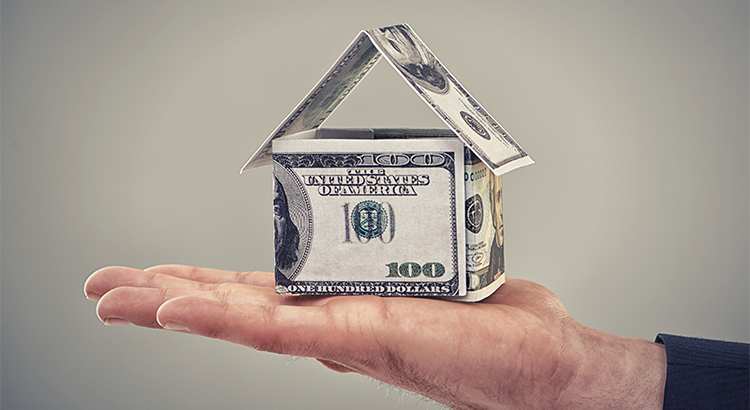 While below market prices on foreclosure homes offer a big payday to investors, they also come with potentially significant risk. Anyone tempted by windfall profits should be aware that buying a distressed property isn't a guarantee they'll make money, or even get their investment money back.
Foreclosure homes are attractive to investors and buyers because they can be had at a significant discount off their market value. Distressed properties are always sold below other non-distressed comparable properties in similar areas. Lenders anxious to off-load an asset sometimes give enticements to buyers like lower interest rates and downpayments, and cutting out certain fees and closing costs.
Buyers know that the sellers of a short sale or a home in pre-foreclosure are having financial problems and aren't in a position to be tough negotiators. They are also in a time crunch to sell the property themselves before the lend takes it over. If they can't unload it, they're faced with losing any equity they might have had.
If the property has been seized by the bank, its value is even less. Lenders generally want to salvage what they can of the deal and put the loss of a distressed property behind them. Buyers can take advantage of these savings and save thousands.
Distressed properties are nearly always sold in "as-is condition, leaving the responsibility for any repairs or problems to the buyer. In many cases, lenders won't even allow potential buyers to enter the property before they make an offer, especially if there are hazards inside such as dangerous flooring, unsafe steps or mold infestation. An as-is property is always offered at a discount.
Damage and Distress.
There's a reason foreclosure homes are called "distressed properties." If a house hasn't had anyone living in it for an extended period of time, damage from the elements - cold, damp, mold etc. - can cause significant problems. Likewise damage from mice, insects and other pests will grow unhindered if there's nobody home.
If a home is still inhabited, its tenants may neglect repairs or regular maintenance. Indeed, some tenants who are forced into foreclosure may take out their anger by purposely neglecting maintenance or stripping the property of valuable appliances, fixtures and other salable items.
The Surprise Expenses
Foreclosure homes often are delinquent in back taxes or liens, which can add extra costs to the equation. Remember, the government always gets paid off first before anything else happens. If the home is auctioned, the buyer then must pay the taxes. A lender must pay off outstanding taxes before reselling.
Patience is a Virtue
Although the lenders have gotten a lot better at foreclosures (they got a lot of practice in the 2010s,) it is still a slow process compared to buying a normal house. If a lender is swamped with offers on many properties, it can take up to90 days for them to respond to an offer. Be patient, and don't put yourself in a time-crunch to obtain the property.
Watch out for the Competition.
If you're pursuing foreclosure homes with the intent to "flip" them after minor improvements, you're not alone. Competition is inevitable for an attractively priced foreclosure property. Don't be surprised to see multiple offers on any given property, and bidding wars driving up the price. But if you lose out on a distressed property you've had your heart set on gobbling up, keep your eyes and ears open. Foreclosure deals have a habit of falling through, for any number of problems from either side of the deal.
If you're considering buying or need to sell a property locally or globally, or have a questions about foreclosure homes in the Hudson Valley,
CLICK HERE
.
(Next: Buying a Foreclosure Home: The purchase process.)
---