Tuesday, October 23, 2018 / by Vanessa Saunders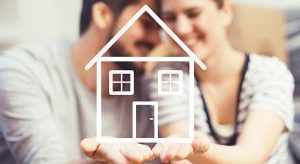 If you've been following predictions about the future of real estate and housing sales in the near future, you've undoubtedly heard a variety of opinions. Some predict gloom and doom with another coming housing bubble bursting. Others predict slow and steady growth and a continuing seller's market. Who"s right?
The Mortgage Banking Association chief economist Mike Fratantoni predicted at the group's mid-October convention in Washington that thanks to phenomenal demographics and an end to rising mortgage rates, that the national housing market will remain strong for at least the next five years, maybe even longer. Fratantoni stated, "The economic backdrop is quite favorable."
Fratantoni predicts that loan costs will peak at 5.1 percent by next year's second quarter and remain at that level for the foreseeable future, at least through 2021. According to Freddie Mac, rates now average 4.9 percent, so according to Frantantoni, the recent run up has just about run its course.
As reported by Inman News, the economist thinks the Federal Reserve Board will boost the short-term federal funds rate one more time this year and three times next year. But he is betting that long terms rates — i.e., the 30-year fixed rate mortgage — won't rise too much higher.
"Actually, the Fed is still actively trying to stimulate the economy," he said. But in an effort to keep inflation at bay, he added, the central bank "may shift from neutral into slow-down mode. But I don't think long-term rates will move nearly as much."
Rates will be low enough to drive existing home sales from 5.4 million this year to 5.6 million in 2019, 5.7 million in 2020 and 5.8 million in 2021, Fratantoni predicted. Add in smaller gains in new home sales — from 641,000 in 2018 to 664,000 next year, 682,000 in 2020 and 699,000 in 2021 — and the immediate future, indeed, looks bright.
It's not a case of (poor) demand," the economist said during a convention session. "It's a supply problem that won't be solved soon." Even at that, though, he is calling for a steady rise in single-family housing starts, from 888,000 this year to 983,000 in 2021, a jump of nearly 100,000 units.
Driving these gains is a more sustainable rate of job growth, wage growth that is trending higher and a generation of young adults that is "just now hitting their peak homebuying years," he told the group.
"Demand is there, mortgage rates will go up but not too much, the economy is strong and housing starts are gaining steam," Fratantoni said. "This is what's driving home buying."
---