Friday, February 2, 2018 / by Vanessa Saunders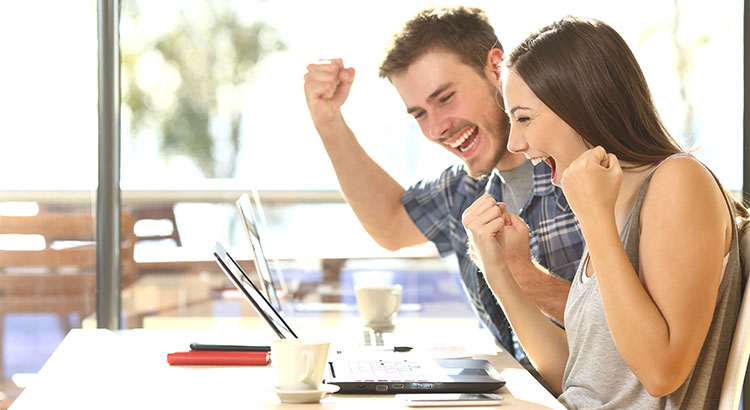 Who wouldn't like buyers fighting over your property like two jealous schoolboys at the high school prom? It's happening now in the Hudson Valley real estate market. Just like with any product or service, the law of supply and demand impacts home prices. Any time there is less supply than the market demands, prices increase. We have
written previously
about the effects of low housing inventory in the Hudson Valley real estate market. The supply of homes for sale in all price ranges is so low that bidding wars have ensued.
CoreLogic recently conducted an analysis on national home prices at the time of sale for their January 2018 MarketPulse Report and found that a third of homes sold for at least list price. "The share selling above list price was almost three times the trough in January 2008 and represented more than one-fifth of total sales," the study said.
According to the latest
sales report
from the Hudson Gateway Multiple Listing Service, 2017 sales saw a significant drop from 2016, showing a gain of just 4%, as opposed to 2016's 12.5% spurt. January 2018 actually showed a drop in sales for Rockland County, and Westchester, Putnam, and Orange counties were only slightly up or even for the month. A large part of this sales drop is due to lack of houses to sell.

Increased demand during the spring and summer months, the traditionally busier seasons for real estate, may influence how many homes continue to sell over list price, although the sudden glut of homes going on the market could actually drive prices down in some Hudson Valley counties.
This should not be seen by sellers as permission to overprice their homes, though. Buyers are becoming more and more educated, especially those who have been searching for their dream homes for a while now while waiting for new inventory to come to market.
We give this advice to our sellers:
Aim to price your property at or just slightly below the going rate. Today's buyers are highly informed, so if they sense they're getting a deal, they're likely to bid up a property that's slightly underpriced, especially in times of low inventory.
GPS Says:
Without a large wave of new listings coming to market, buyers will continue competing with each other for the homes that are available. If you are thinking of selling your home, now may be the time to do so before more competition comes this spring. Contact a Global Property Systems Realtor who can help you determine the demand for your house in the Hudson Valley.
---