Monday, April 29, 2019 / by Vanessa Saunders
We have written a lot about how owning a home is a financially wise way toward wealth. But we haven't addressed the idea of making your house its own income stream. Your house could actually generate cash income as an air Bed and Breakfast using
AirBnB.com
. Make money off space you no longer use? It seems an obvious way to squeeze the most out of your housing investment.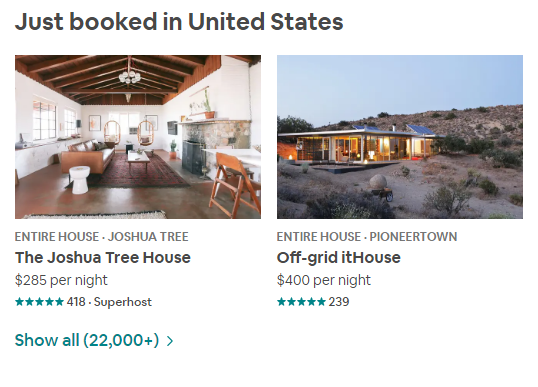 In research conducted by Smart Asset, more than 2.5 million people world-wide have listed their properties, or parts of them, making an average of $20,000-plus a year depending on the location). According to Airbnb,average American hosts realize about $7,200 a year - still not a bad income for simply renting out property you already own.
Local legalities
If you are interested in hosting strangers in your home, there are a few points to keep in mind before taking the plunge. It would be wise to check with your local municipality to see if there are any short-term occupancy rules or licensing requirements in the city. Many cities including NYC are pushing back against Airbnb. Some cities require specific licenses and registration to operate an Airbnb.
Insurance issues
Call your homeowners insurance agent to find out if your policy covers short term renting. Airbnb offers $1,000,000 Host Insurance, but relying on it solely for protection isn't always a good thing. Hosts have reported that the Airbnb policy is sometimes hard to get a reimbursement from. Hosts need to take out additional coverage from their existing homeowner's insurer—and that can get pricey.
Running afoul of financing
If you have a mortgage on the property you are considering to use for short term rentals, hosting on Airbnb would certainly have an impact on the interest rate they could qualify for. If you end up refinancing at some stage, keep in mind that not all lenders accept Airbnb-generated income on applications. This means your rental cash might not count toward a homeowner's total annual income (or debt to income ratio), and their mortgage rate may be higher as a result.

Or, if you're renting out the property, even on an infrequent basis, your lender might classify it as an investment property, which could trigger higher interest rates. A new program from Fannie Mae has selected three lenders which will now count Airbnb income toward refinance applications—Better Mortgage, Citizens Bank and Quicken Loans. Airbnb income is still not considered for borrowers planning a new home purchase, although it may change sometime in the future.

As with any venture, there are risks involved in operating an Airbnb. It's up to the homeowner to do his homework to reduce the risks as much as possible. And at the end of the day, you still have to be willing to open up your private residence to total strangers. Perhaps that's the biggest risk of all.
---