Tuesday, January 30, 2018 / by Vanessa Saunders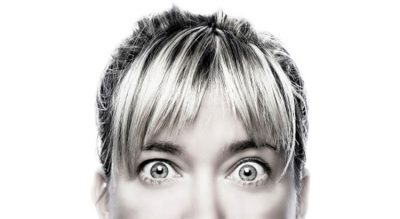 Anyone who has had to live in close contact with other humans has encountered loud, annoying noises coming from without. Whether it was in a multiple home scenario with tenants clicking their heels in the apartment above, a loud construction project driving pilings next door or loud riffs from the neighboring Metallica maniac, dealing with noisy neighbors is a pain.
Having to "deal" may not always be necessary if you can soundproof your abode. It may not be possible to eliminate every bit of exterior ear-nnoyances, but some of these hacks can greatly dampen the decibel level coming from outside, or the inside of your home.
Weather-proof your doors.
Sealing up air-leaks around your front door will not only defeat drafts, but can also quiet hallway conversations, traffic noise, and blaring TVs and stereos. If you have a significant gap between the lower edge of the door and the exterior doorway saddle, a commercial grade rubber door sweep (try Lowes or Home Depot anywhere) can seal out sound, chills, moisture, bugs and dust. Sealing around the door jamb with foam weather stripping helps to complete the job. Finally, hanging blackout curtains to catch any drafts or sounds that still get through your front entrance are the most you can do short of installing
commercial acoustic sound blockers
.
If you happen to be the Metallica maniac mentioned above and need to keep your own noise away from the world, a good start is a draft blocker under the bedroom or den door. Draft blockers are fabric tubes loosely stuffed with upholstery foam or polyester filler. Slipped under a door jamb over hardwood floors, they act like the above mentioned door sweeps. Home stores like Bed Bath and Beyond carry them, but they are also a popular craft project among knitters and sewing enthusiasts. Maybe it's time to get to know a nice little old lady, or start hanging out in nursing homes.
Stifle that sound!

Sound bounces off hard, reflective surfaces, so muffling the "bounce" is an effective way of keeping out exterior sound and dampening whatever sounds you create. The trick is to make the sound-absorbing materials appear to be decorative appointments. In the 1960's, shag carpet was a campy rage and it was quite acceptable to stick it on walls, ceilings and even car exteriors.
Today, attractive acoustic panels specifically designed for sound muffling come in a variety of designs and colors. These are a vast improvement on the old foam padding used in sound stages and audio labs.If you don't want the investment of panels, hanging a rug on the wall will do in a pinch.
Quiet your floor.

Rugs are also good on wooden floors to dampen the noise of your footsteps, conversations and dropped appliances. Homeowners can boost their rug's noise squashing potential by adding a density rug pad underneath it.
Have noisy neighbors in a next door apartment? Go stealth with an epic faux built-in bookcase. Even a cheapo from IKEA can dampen noise, it's a decorative element, and it gives you a space to store books and your prettier junk.
Of course there are those people who seek the ultimate in silence. No more so than the folks at Microsoft's Audio Labs, who built the world's quietest room. (Yes, there is a Guinness World Records category for such a thing.) Visit Microsoft Building 87: See (and hear?) Microsoft's anechoic chamber in the Audio Labs as it breaks the Guinness World's Record for the
Quietest Place on Earth
.
---