Thursday, January 30, 2020 / by Vanessa Saunders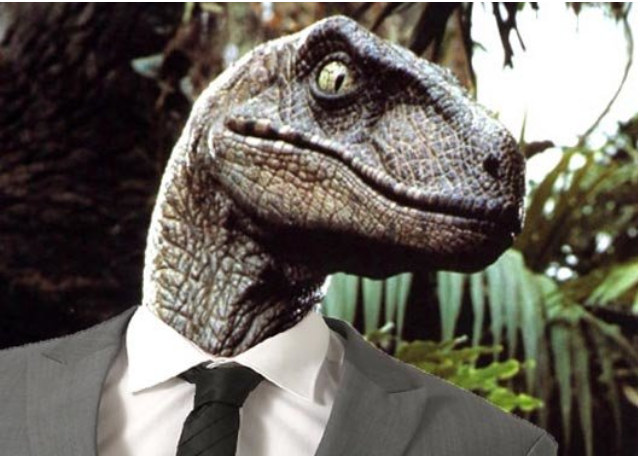 By Vanessa Saunders, MBA, MIMC , Broker Owner, Global Property Systems

I recently attended a real estate conference in New York sponsored by Inman News, the nation's largest online real estate news publication. I met a lot of old friends, made some new ones, and heard some interesting discussions. But the discussions I heard at Inman this time weren't about best practices and how to service clients better. Many of the attendees - brokers, bankers, techs and yes, agents - were discussing one thing: Are real estate agents soon to be extinct?
The reason so many were talking about this dystopian view of the real estate profession is that the handwriting appears to be on the wall for REALTORS® as we know them. Sean Black, a long-time real estate expert, Co-Founder & CEO of Knock.com and a founding team member of Trulia summed it up this way in a recent article in Forbes: "This arcane, inefficient structure is the way residential real estate has been done for the past 50-plus years, but all of that has started to change in a big way."
Institutionalized real estate
What Mr. Black means is that we are in the beginning of the "institutionalization of home buying and selling." The latest step toward that end was the innovation lead by companies like Zillow and Trulia. No longer did online real estate companies have real estate agents as paying customers. Instead, technology companies are powering a tidal wave of change, cutting out middlemen to instead work directly with consumers. The final result will be a dramatically simplified and streamlined process for buying and selling a property.
Whether you are trading up to a bigger house or selling your house to an off-the-market home flipper (known as iBuyers), in five to 10 years from now, I believe consumers will likely be buying and selling homes to and from companies, not through agents. In just the last three or four years, the first of these disruptive companies have raised billions of dollars to build technology platforms that will transform the complex and laborious functions that comprise the home transaction into a seamless, reliable and completely transparent process.
Block chain's digital ledger
It's not just real estate agents who will be feeling the hot breath of technological innovation on their necks. That 800 pound gorilla in the room is block chain technology. This digital ledger will make transacting real estate possible without many middlemen, or let's say incumbents in the arena, who will no longer need to be paid at the closing table. By layering smart contracts on top of a BC distributed ledger technology (DLT) the ensuing low cost of verification will save millions of dollars of unnecessary costs, including closing fees.
Where has all this innovation led? According to their own data, home buyers visit Trulia and Zillow 216 million times a month and Realtor.com another 76 million times each month. What makes these numbers significant is that according to the National Association of Realtors, there are only six million home transaction in the US each year. In 2005, home buyers were needed real estate agents to provide them with the most basic market data. 13 years on, home buyers are backed with more information than they could ever possibly want or need. In fact, sellers are now at a disadvantage to buyers, since buyers have a great deal more information about and transparency into the buying process than sellers have about the home selling process.
But not for long.
The next wave of real estate disruptors will focus on changing the home selling process. They won't be just tech companies; they are also going to be comprised of licensed as brokers performing some or all of the transaction, replacing or repurposing real estate agents in the process with data science, technology and access to billions of dollars in capital. They will be able to actually create liquidity in residential real estate for consumers for the first time.
Agents left behind
Where does that leave the traditional real estate agent? They will be faced with competing against the technology and backing these companies bring to the market. An agent is an independent contractor, and as such, has limited resources . The agents can't count on their brokerages either. Brands like Realogy, Keller-Williams and Coldwell Banker, are equally hog-tied. They have no control over their user experience because their customer is the broker, the broker's customer is the agent and the agent's customer is the home buyer and seller.
In the final analysis, a real estate license is still required in the state of New York for parts of a home transaction, including conducting negotiations and making offers on homes. Real estate agents of the future will become negotiators between buyer and seller, probably making a living on a reliable salary and not existing on commissions from closing to closing. But obviously, a lot fewer such professionals will be needed than the estimated two million licensed agents in the United States.
In the meantime, if you're considering buying or selling a property locally or globally, or need more information, CLICK HERE.
---