Wednesday, May 1, 2019 / by Vanessa Saunders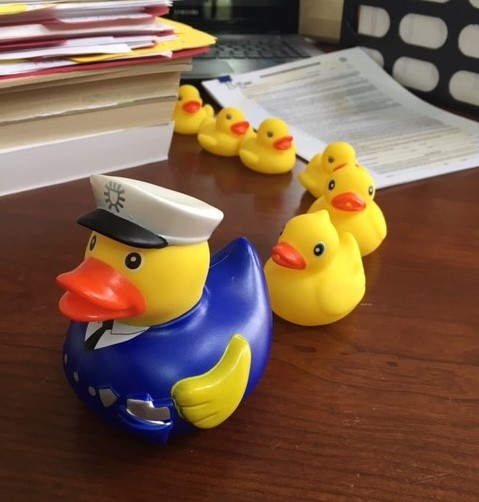 Buying a home is a giant step for most of us. Usually it comes with an equally giant responsibility - the mortgage! Getting the right kind of mortgage and one you can afford is critical in becoming a successful home owner. Home buyers, especially new or first time buyers, tend to focus on their interest rate as the first step in shopping for a way to finance their dream home. I am here to tell you that the very last thing you will find out, believe it or not, is the interest rate.
The interest rate you will end up with varies daily up to the day you lock it in. This is because rates are based on a long list of variables affecting them. These factors include, in part, loan type, credit score, loan-to-value percentage, debt-versus-income ratio, property type, down payment percentage, location of the property, and several other criteria. So the answer to "What's my interest rate going to be?" comes at the end of a long process, prior to which you will have chosen a type of house in a specific location, agreed to the term (length) of the loan and a purchase price, and the loan product before you can finally lock in the loan. Before that, nothing is guaranteed. A rate quote from a lender is simply that, just a quote.
Step One: Loan Pre-qualification
The first step in getting a mortgage is getting a professional loan originator to give you a pre-qualification. Being pre-qualified doesn't mean you're getting a mortgage. Technically, it is a fairly worthless piece of paper that only means you have spoken to a lender who took your information (usually verbally) about your income, job history, personal assets and other questions to evaluate your "buying power." It is a good time to ask questions and calm any concerns you might have about buying a house. Do it over lunch if you can get your lender to buy.
Step Two: Apply for Your Mortgage
After pre-qualifying, you can then apply for a mortgage. This can be done in person, but lately the process has been streamlined significantly by online applications. At this point, you should discuss what kind of loan options you qualify for. This is also a good time to discuss whether a "floating" rate is more advantageous to you than a "locking" rate.
After you have completed the application, a loan processor can verify your qualifications through secure online links to employers and payroll management firms and the IRS to verify your employment and income information, and to credit rating companies to ascertain debt info. When your loan package is submitted to a lender, it is assigned to an underwriter for review.
Step Three: You've been approved!
This is where a lot of the action switches from you to your lender. If everything looks good, the underwriter will issue a letter of commitment. At this point, any additional conditions of the loan will be requested by the lender and will be submitted to you and your attorney. The property is then appraised and the report reviewed. Don't get impatient now. You're almost there!
Step Four: Closing preparations
When final reviews come in with approvals and all outstanding conditions are OK'd, your attorney will be contacted by the lender and told when and where the closing will be held. Lenders generally require a minimum of 96 hours to prepare all the closing documents. When you see them at the closing table, you'll understand why. Three days prior to the closing, you will be sent a closing disclosure. It will contain the final numbers and cash you need to bring to closing. Review your closing disclosure immediately and ask your attorney about any questions you have.
Usually, the day before or morning of the closing, you and your attorney to do a "walk through" of the property. This is your chance to see if there is any undisclosed damage to the property, and if the sellers have removed any fixtures or properties not mentioned as excluded from the sale.
Step Five: Closing day!
This is it. The moment you've been waiting for. Actually, you'll find it takes a lot longer than a "moment," and consists largely of your lender's team going through stacks of paperwork with you, you signing them and asking questions if there is anything you don't understand.
It's a good idea to get there a little early, ready to sign and with any certified checks or wire transfers your attorney told you to bring. Do not sign un-completed documents, and get a copy of all documents for your files.
When signings are concluded and checks have been exchanged, it's done! That home you've worked so hard to save for and buy is finally yours.
---