Wednesday, September 27, 2017 / by Vanessa Saunders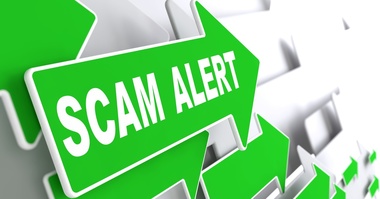 Recently, we heard about "spear-phishing" attacks on real estate and financial firms, so we ask all our clients and associates to work with us in avoiding these Internet scams.
Spear-phishing is a cyber attack that usually comes to its victim in an email. The email often appears to be from from someone known to them. The message or a link provided in it which its victim clicks on hacks into the victim's computer or network. Thieves can extract names of contacts, financial data and pretty much anything else stored on connected servers and computers. Similar cyber-scams come not only in emails, but in pop-ups or posts that offer things like free trips or other prizes the victim supposedly has "won."
In the case we heard about, the victim was Kentwood Real Estate Services LLC in Colorado. Kentwood, along with a REALTOR, bank, title company and mortgage broker are being sued by a couple who lost their life savings during title transaction.
The couple were in the process of buying a home. They received an email from someone posing as their REALTOR notifying them that they would receive wiring instructions from a woman at the title company prior to closing. They then received an email from both the title and mortgage companies stating they would need to wire a specific amount of money in order to close on their property. Cyber criminals had hacked into one of the companies' servers and retrieved financial information and sent the fradulent emails to the home buyers.
Threats like this pose a risk to everyone, no matter how cautious. We would like everyone to be on notice that if you receive a request to wire money at any time during your association with GPS Real Estate, you should contact your GPS REALTOR via the phone number or email address you know belongs to them, to verify that the transfer is legitimate.
On the reverse side, if a wire transfer actually is necessary, your GPS REALTOR will contact you directly, prior to the transmittal of any funds, so you know you are sending money to a legitimate source. This way, something as simple as a phone call can avoid this nasty scam.
---