Monday, May 20, 2019 / by Vanessa Saunders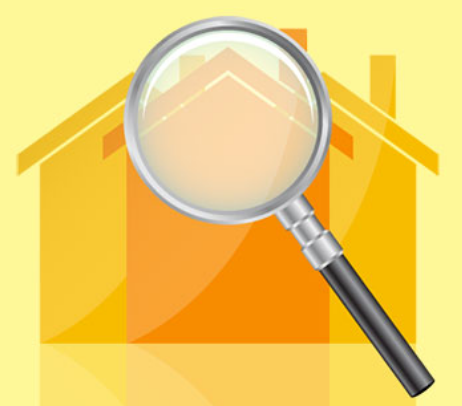 Home inspections can be a trying time for both the home buyer and seller. For the sellers, having an inspector sniff through every corner of the property they'r trying to sell can raise anxiety levels, even if the seller is confident his property is "perfect." Inspectors have ways of ferreting-out problems sellers didn't know about, or issues with the house the homeowner got used to.
For buyers, watching the inspector take lots of notes and pictures leaves them worrying about just what kind of white elephant they got themselves into.
Finally the buyers get to see a thick report full of disclosures, disclaimers and all the fine print of 50-plus pages of descriptions, photos, subsections and educational primers of each part of the house. Inevitably, there are some problems, maybe small things, maybe some serious things that need discussing. The big question is, do the buyers ask the sellers to make repairs, reduce the price, offer to pay for some or all of their closing costs or some combination of the above?
Here are some steps that both buyer and seller should take in dealing with an inspector's report.
Decide what's a serious problem and what's a minor flaw.
In New York, the inspector will give the buyer a report which features red-lined items. Red-lined items are the inspector's estimation of what problems could cause the greatest impact on the buyer. Does the roof or chimney have issues? What about the home ventilation and air conditioning (HVAC) system, water heater, plumbing and electrical systems? Termites? That will give both parties a place to start in the negotiation process.
Next, look at the serious problems and see if any items need attention which make stop the sale from going through or cause a lender to not approve financing. These are the "must do's" for the buyers. Is there an a lot of wood rot? Termites? Roof damage or the fence severely broken or leaning? Depending on the type of loan that the buyer is taking on, such as FHA loans or VA loans, some of these items can come into play.
Get estimates.
Buyers and sellers shouldn't rely on relatives or REALTORS® advice on the cost of repairs. Buyer's keep in mind, the sellers will certainly get their own estimates. While experienced agents will probably have a good idea how much it costs for some repairs, they will undoubtedly have a list of reliable contractors who can get a true cost of repairs quickly.
Whether to Repair, Reduce the Price or Request a Concession.
If a problem is significant, buyers are always better off requesting the owner to have repairs made. There could be more to the fix than meets the eye. A concession or price reduction might not be enough to cover the cost entirely, and buyers could be left having to cover the additional expense.
For example, something like a roof, heating and air conditioning, extensive wood rot, leaks and major electrical issues such as repairs involving the electrical panel, faulty wiring, etc., are often better addressed prior to closing with the buyer's inspector going back to reinspect the repair to ensure all was done properly.
If the repairs are relatively minor in nature and easy to address, it might be better for the buyer to deal with them after closing with vendors of their choosing. In this case, a price reduction or closing cost concession based on the estimated cost of the repairs is an easier and welcome option for all involved.
Buyers: Don't go crazy!
A home inspection will undoubtedly turn up some issues which are not a threat to the deal or dangerous to ignore. Sometimes, home inspectors will make suggestions: the chimney needs new flashing, a furnace might be near the end of its life, some window trim needs replacing. But buyers shouldn't use an inspector's report as a weapon to force the seller to fix every little thing. Sometimes it's better for a buyer to take care of things, with a vendor of their choosing and in their tastes in the materials used.
Avoiding liability
Buyers and sellers should consider legal liability in deciding whether to have a repair done before closing or offering a concession or price reduction at closing. A worst case scenario might be one where there is an old but functioning water heater on the second floor. It might be better to just replace it and relocate it before closing. Should that water heater develop a slow leak that no one notices until the walk through on closing day and there is a big, damp water spot on the first floor ceiling, or worse, a flooded ceiling and a lot of damage. That or a similar scenario would cause a lot of stress, a scramble to fix the damage and probably, a re-scheduled closing delay.
In some cases, a house may stand empty for weeks or months before the buyers can move in. Vacant homes are ripe for issues to occur, and when something happens, everyone starts pointing their fingers at everyone else.
Work with each other.
Generally speaking, although negotiations can become contentious, it's really in the best interests of both parties to work out an acceptable compromise. Sellers don't want to lose a buyer and have to put the home back on the market. The sellers will now need to come up with a plan for repairs and might end up having to do more than they would've had to if they had just worked out an acceptable solution with the buyer.
---